If you want to teach English as a second language online to Chinese children, you should know there are differences between how children and adults learn. Further, you will want to make sure that the ESL curriculum you use is catered for children. Additionally, due to cultural differences Chinese children might need a curriculum that caters for their needs so that they can learn better
When looking to buy a ESL curriculum to teach your Chinese students online you will find many online ESL resources and numerous curriculum building software. However, there are a few principles that can help you buy the best curriculum to teach your Chinese students. They include
SIGN UP NOW and Receive our FREE 14-day Online ESL Mentoring Series
The online ESL curriculum should focus on the students
When looking for the best curriculum for your Chinese online learners, remember the best is the one that meets the student's needs. The online curriculum should do this by providing ESL material that is understood and that can be applied inside and outside the ESL classroom by the students. Additionally, it should focus on meeting the goals of the students. This will help you come up with lessons that meet your online ESL student's expectations.
The online ESL curriculum should promote diverse forms of learning. The best online ESL curriculum is one that promotes different modes of learning English for Chinese children. You will find that these modes of learning will make learning more effective for the students. Look out if the curriculum has methods of learning such as speaking, writing, reading, listening and that all these methods are promoted equally.
An online ESL curriculum that takes into consideration the differences in learning and language
When you teach English as a second language online to Chinese students, you will notice that there are cultural differences and even language differences. These differences will influence the way your online ESL students will learn. For instance, in the traditional Chinese classroom learning is passive where attention is often sorely focused on the teacher. You might find that your Chinese online ESL students rarely ask questions and they might be discouraged from making mistakes. Although there will be a few confident students who will take part in fun activities or ask questions, many will shy away.
In Chinese educational setting, information is more important than fantasy. You will find that students prefer sciences to arts. Your students will expect you to teach them steps on how to solve challenges. They might be surprised that you are telling them to solve a problem without teaching them how to do it. If you find an online ESL curriculum that eases your Chinese learners into the western way of learning, the better.
SIGN UP NOW and Receive our FREE 14-day Online ESL Mentoring Series
For instance, a good online ESL curriculum will provide ways to demonstrate to the Chinese students that making mistakes is acceptable. Further, one that rewards efforts as well as give constructive responses and feedback to wrong answers will be very helpful in such a class. An online ESL curriculum that encourages the formation of small groups or the participation in games and other group activities will help the shy Chinese students to talk and build confidence.  A good online ESL curriculum will also demonstrate model problem solving skills that you will need to teach your students.
In addition to choosing an online ESL curriculum that considers the Chinese culture, you also need to research and get to know certain system and beliefs that might affect your online ESL student's behavior. You also need to have a little understanding of the Mandarin language that might affect how your students learn English. For example, you will find the characters he and she are written differently but the pronunciation is the same. You will notice that your Chinese students will often mix up these pronouns. Additionally, the Mandarin language does not use the "th" sound and you might notice that your students will replace the "th" sound with "s" saying sank you instead of thank you.
An online ESL curriculum that takes all these factors into consideration will help you teach your Chinese students and you will see with time you will make notable progress with them.
The online ESL curriculum should consider motivation
It is important to note that the Chinese children might not have a driving motivation to learn the English language since they are still kids. Their attention is often captured by imagination and curiosity. Thus, the online ESL curriculum should be such that it appeals to their senses. The lessons should be fun and engaging as children attention span are short. The curriculum should be made of activities and materials that keep the children busy.
Additionally, the online curriculum should break the lessons into several pieces. This will allow you as a teacher to keep the students attention focused on you. The curriculum should try to incorporate as many lessons as possible to keep the students attentive and to challenge them. Backup plans are also important in case some of the activities or lessons do not work out.
The online curriculum you buy should encourage the use of visuals to build word associations. This will make your Chinese students make connections between ideas and the new words that they learn. Visuals can be in the form of pictures, maps, videos, or comic books. Comic books are especially good as the visuals are often paired by texts so the student can make the association easily.
Movement for children is very important. It is part of their childhood and it makes the learning process easier. Movement and activities in the online class will keep your Chinese students involved. Ensure the curriculum you buy has lots of movement and activities that encourage movement. Such activities might include games such as "Simon says" or other games such as Yoga or "breathe in and breathe out".
Songs are also very important as music is powerful and fun ESL songs will keep the children engaged and help them learn new vocabulary. The online best ESL curriculum should further encourage the use of games to reinforce learning. Games will help your Chinese students learn English quicker as they are fun and help the students think outside the box. Some ESL games such as a family feud style game can encourage teamwork if you want students to work as a team while a jeopardy type game can encourage competition among the students.
Look out for Chinese learning methods
As an online teacher, you might be quick to introduce your western teaching style to your Chinese students but this does not mean that you should ignore an online curriculum that encourages the use of Chinese learning methods. There are certain techniques that your Chinese students will respond well to.
One such technique is repetition.  Chinese students are often taught using repetition in their traditional classrooms. You might find that they have a great ability to remember information. To you as a teacher you might find this method boring and repetitive but you will see that your Chinese students learn faster. You can use this method with vocabulary and grammar lessons. The online Chinese students will quickly master words if you repeat them over and over again. Although you can add your own creative twist to this. By using an online curriculum that encourages the use of familiar methods of learning, you will finds that your online learners will be at ease and will quickly acquire new information that you teach them.
A good online curriculum should have goals
The education system in China is very competitive and you will find your online students constantly trying to get ahead of their peers in class. An online curriculum that has goals or targets that your students are expected to meet can make teaching and learning for the Chinese learners easier. This will help your online students know they are improving. Because of their competitive culture, your Chinese online students will most likely respond well to goals and targets. Additionally, if you let them know what you expect them to have learnt by the end of the lessons, the students will appreciate the purpose of your class.
P. S.You do need "some" teaching experience of course to succeed, but The Online ESL Mentoring Program will give you the support you need to succeed.
It doesn't matter if you have taught for 20 years or just starting out. This is a great opportunity to analyze what you're doing in the classroom.
The Online ESL Mentoring Program is designed to support teachers throughout their ESL career.
Online ESL Mentoring Program: A Tried-and-True System that will build a tribe of loyal students so you can be the "Go-To" Guy or Gal at your school
______________________________________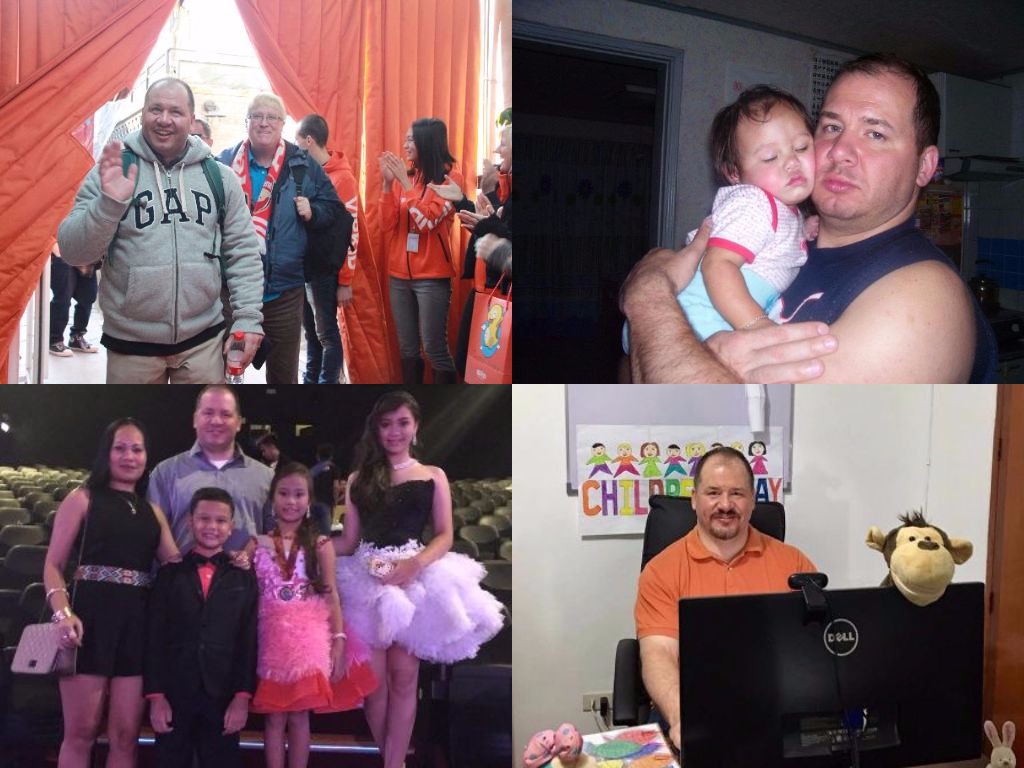 Hi! I'm Daniel DiDio. I have over 10 years experience. I've been teaching ESL online to kids since 2015.
I've traveled all over the world teaching ESL: South Korea, Myanmar, Saud Arabia, and the Philippines.
I'm also the founder of Teach ESL Online Anywhere that helps teachers find Online ESL Jobs.
My success includes winning the Most Popular Teacher Award with VIPKID. I have taught over 13,000 Online ESL Classes to kids from home.
I mentor teachers so they can become successful teaching ESL online. I get so excited when a teacher makes the changes to become a successful online ESL teacher.
If you want to follow in my footsteps and other successful teachers I've helped, enroll in The Online ESL Mentoring Program.
You can read more about me.