Sometimes it is difficult to teach your online ESL students especially because of the communication differences. However, ESL online teachers can approach this difficulty differently and one such way is the use of online teaching software such as automated correction software. For a few years now notable companies have offered automated correction programs such as automated essay scoring programs that replicate trained graders and provide useful and informative feedback. Such programs make the teachers work easier and many students often find them useful. In this article, we look at three such programs that is popular among online ESL teachers.
The Write To Learn is a web-based automated essay scoring system that helps online ESL learners practice their writing skills. The program gives students feedback on their written ideas, fluency, organization, voice, word choice and more. The feedback goes beyond the basics of punctuation, grammar, and spelling. Since it has an inbuilt translation tool, it is especially effective for ESL online students.
SIGN UP NOW and Receive our FREE 14-day Online ESL Mentoring Series
The systems does not replace the teachers feedback but rather allows for a blended learning environment where the ESL learners can practice their writing skills with immediate feedback from the system and further receive one on one instruction from the online ESL teacher. This product is especially important as it not only assess grammar and mechanics but online teachers can also use it to assess essay content as it evaluates ideas, convections, organization, word choice, sentence fluency, and voice.
The WriteToLearn program forwards everything to the ESL teacher and provides useful information for both the teacher and the student. The teacher is an important part of the WriteToLearn program and for it to be successful then the teacher has to play his or her part with the system.
The benefits of this system for a student is that the online student is able to get immediate, accurate, and consistent feedback at the touch of a button. Additionally, this system makes online ESL teachers work easier as essays are graded quicker. Additionally, the feedback allows both the student and the teacher to see the areas the online ESL students are struggling with such as sentence fluency or grammar. Teachers and students can put more effort in these areas for improvement.
This is another online self-paced writing program from Vantage, which is the company that powers the spell and grammar check in Microsoft Word. The My Access middle school targeted program gives immediate feedback and grading to an ESL student. It looks at the student's writing focus, content development, organization, grammar, and language use. It helps the student develop confidence in writing as it walks him or her through the writing process. As an online ESL teacher, you can select different topics according to the student's age level that relate to the students studies.
SIGN UP NOW and Receive our FREE 14-day Online ESL Mentoring Series
The area where the student will write their draft will have a type text and will also have access to different writing tools. Once the student writes a draft, the essay will be ranked in line with the students writing. The My Editor tab further shows the potential errors and gives the online ESL learner suggestions for improving their first score. The student can edit and submit the essay for a better score. My Access will then grade the writing and send you the progress report of the student. Each task will earn the student points. As a teacher, you can set up a point goal and give rewards to motivate your online ESL student.
This is another online teaching software that is instructor driven. It is often as a tool to plan, write, and revise essays by ESL students. The program gives quick, diagnostic feedback and a score to students. This allows the online ESL student to review, revise and resubmit an essay. This program has been said to encourage students to write more extensively. They are also able to write better knowing that their essay will be graded and given a score. In addition, the program gives immediate feedback, which allows online students to revise their essays more frequently and the online teachers to be able to assign more essays for practice.
When an online ESL teacher submits a student's essay, feedback on this essay is given in less than 20 seconds. The summery report given by the program will have a score and descriptive messages that describes the improvement areas in terms of grammar, style, usage, mechanics and organization and development. Each of the errors made by the student will have an explanation. There is a direct link to a writer's handbook that is part of the program. The online student can read this writers handbook or get advisory information.
This program allows online ESL teachers to evaluate their students writing skills by giving a score to the already submitted essays. Online ESL teachers can also use the provided diagnostic feedback to address areas that the student is struggling with. Due to increased number of writing activities, the teacher and the online students will have more time to interact, which allows students to make more improvements on their writing skills and in the quality of their writing.
The above are three examples of the best feedback automated programs that online ESL teachers can use. The online teaching software although they are not meant to replace the teacher keep online students focused and motivated on the task without the involvement of the teacher at every point. The immediate feedback given by the programs focus on the fundamentals of English writing and can point out common mistakes made by the ESL students and give suggestions on how to correct them. This makes learning and teaching easier for the online students and teachers.
P. S.You do need "some" teaching experience of course to succeed, but The Online ESL Mentoring Program will give you the support you need to succeed.
It doesn't matter if you have taught for 20 years or just starting out. This is a great opportunity to analyze what you're doing in the classroom.
The Online ESL Mentoring Program is designed to support teachers throughout their ESL career.
Online ESL Mentoring Program: A Tried-and-True System that will build a tribe of loyal students so you can be the "Go-To" Guy or Gal at your school
______________________________________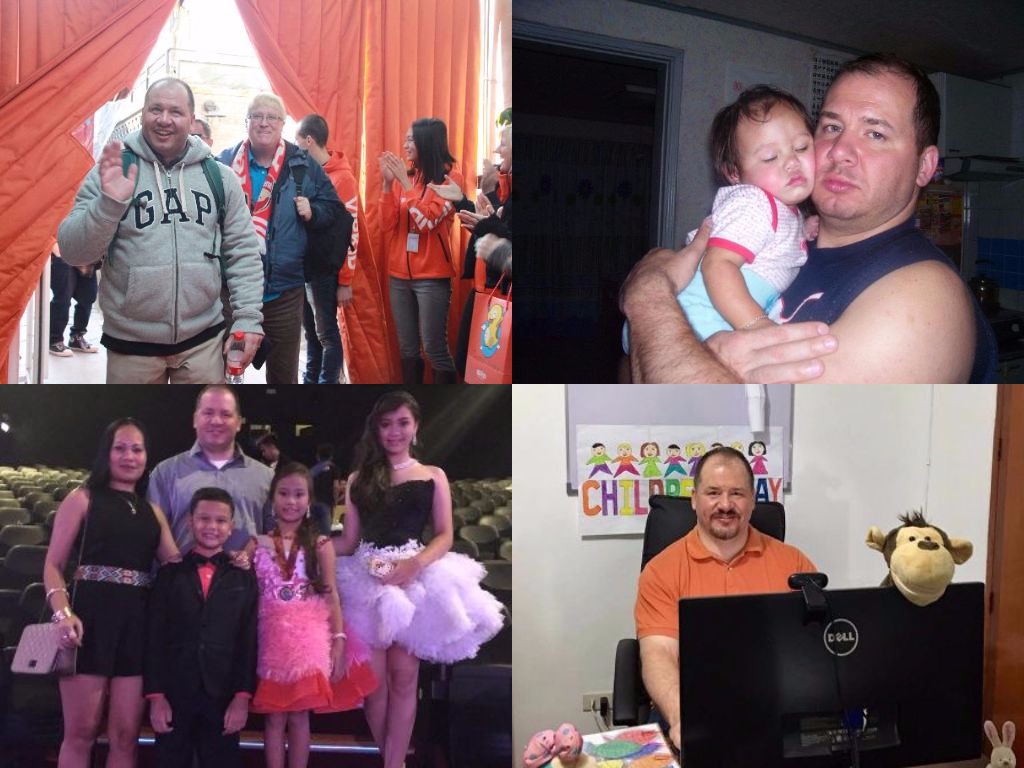 Hi! I'm Daniel DiDio. I have over 10 years experience. I've been teaching ESL online to kids since 2015.
I've traveled all over the world teaching ESL: South Korea, Myanmar, Saud Arabia, and the Philippines.
I'm also the founder of Teach ESL Online Anywhere that helps teachers find Online ESL Jobs.
My success includes winning the Most Popular Teacher Award with VIPKID. I have taught over 13,000 Online ESL Classes to kids from home.
I mentor teachers so they can become successful teaching ESL online. I get so excited when a teacher makes the changes to become a successful online ESL teacher.
If you want to follow in my footsteps and other successful teachers I've helped, enroll in The Online ESL Mentoring Program.
You can read more about me.