A virtual classroom is a learning environment that is online-based and allows you as the online ESL teacher to communicate with your students, collaborate, and share ideas on a virtual platform. Just like a physical classroom, the virtual classroom should have features that allow the students and the teacher to see each other, to see the learning materials, and to hear the communication going on.  Some of the features of a virtual classroom include:
Video conferring feature to allow you and your online ESL students to see each other
Interactive whiteboard to ensure you are interacting on the same online page and to allow the teacher to explain teaching concepts and ideas
An audio feature so that the two of you can hear each other
As an online ESL teacher, you will require an online ESL platform that provides a virtual classroom to effectively teach and communicate with your students. Below are a few virtual classroom options you can use to teach your online ESL students:
Paid Option – WizIQ Virtual Classroom
This virtual classroom for online ESL teaching and learning allows you to have one on one communication with your students. The virtual classroom offered by WizIQ provides text, video and audio chats and a powerful whiteboard to display content. The features of the WizIQ virtual classroom include:
Live text chat that provides an interactive learning environment in real time allowing students to raise questions and teachers to provide the answers while still learning
Audio video streaming that allows you to set up a live class allowing the students to hear and see you as you teach and to allow for live audio and video chats.
An interactive whiteboard where you can write instructions and notes or show content from the provided content library. The platform also allows the teacher to open more than one whiteboard and to switch between the boards to display different content
Built-in media player where the teacher can play audio and video files during class to supplement other forms of content
Break out room, which is a great feature that is loved by many online ESL teachers. You can divide your large class into small groups and send them to two or more sub-classrooms. You can easily monitor the group activities as you move from one group to the other. You can also move students from one room to another.
Recorded classes allowing online teachers to record their live sessions to use them with other students or even share them with the students who missed a class session or a student who would like to use the session for revision.
All these features and the fact that you can get WizIQ at only $19 a month makes this platform among the best when it comes to virtual ESL classroom for online ESL teachers. Its affordability and user-friendliness is a plus for a teacher who does not have a problem paying the $19 monthly charge.
SIGN UP NOW and Receive our FREE 14-day Online ESL Mentoring Series
 Free Platforms-Skype, Google Hangout, and Zoom
If you are just starting out using a free virtual classroom platform might be a good place to start. Below are a few free options you can use to teach your students:
Skype
Most online ESL teachers prefer Skype for one-on-one lessons. The free version of Skype will offer you the below features:
Instant chat and video messages, which allows you to send private messages to your students
One on one calls that allows you to call your students so long as they have a Skype account
Saves all your chats such that you can look back and see past conversations with your students.
Video calls that allow you to video call your students and communicate in real time
Talk and write a whiteboard that allows you to share your lessons and instructions with your students
Google Hangout
This is another free version that has many more features compared to Skype. To get started on Google Hangout you will have to have a Google Plus Account and you need to download the app if you want to use it. Google Hangouts provides some additional features such as lesson recording that Skype might not have. The free version provides you with:
Video calls and audio calls feature that you can use to call your students or even use the webcam for video calls
Send private messages or Chat using the chat box
The platform has embedded YouTube videos
The platform has a whiteboard that you can use using an application called cacao
Share your screen with your students
Record the lessons such that you can share them with other students
SIGN UP NOW and Receive our FREE 14-day Online ESL Mentoring Series
Zoom
One of the reasons why some teachers prefer this free version to the other two is the great connection it offers. Compared to Skype and Google Hangouts the connection for one on one lessons or group session is far much better.  The delay, echo and other audio problems common in other platforms are almost non-existence with Zoom. The free version offers the below benefits:
You can give audio and video lessons
You can host group lessons that are 40 minutes long or below
Private and group chats that allow for real-time communication
You can share the screen with your students
Embed videos and you can play an audio from the video
You can Plan to have recurring lessons, which is a great option if you have students that take up the lessons at a set time each week
Use annotation while sharing your screen, which can be used as a whiteboard
Share your device audio, which is a great feature if you are playing a video
ESLPlatform
ESLPlatform is a paid option to consider. ESLPlatform provides you with your own private ESL virtual classroom which is easy for students to pay and book your classes. You get power packed training every 45 days from the leading online ESL teachers in the industry. Also, you will be able to shape change within our virtual ESL community so you can improve the experience for your classes and grow your private student base.
Although there is a paid version of Zoom, the free option does work for most ESL online teachers. The only drawback is that your learners might not have heard of Zoom but you can attach a video lesson so that they can familiarize themselves with this platform.
SIGN UP NOW and Receive our FREE 14-day Online ESL Mentoring Series
Wrap Up
We recommend WizIQ virtual classroom platform as the best when teaching online ESL students. However, the other options are great alternatives if you are looking for a free online tool to teach your virtual classes.
P. S.You do need "some" teaching experience of course to succeed, but my Online ESL Courses will give you the support you need to succeed.
It doesn't matter if you have taught for 20 years or just starting out. This is a great opportunity to analyze what you're doing in the classroom & Go Solo
My Online ESL Mentoring Programs are designed to support teachers throughout their ESL career.
My Online ESL Programs: A Tried-and-True System that will build a tribe of loyal students so you can be the "Go-To" Guy or Gal at your school or Going Solo
______________________________________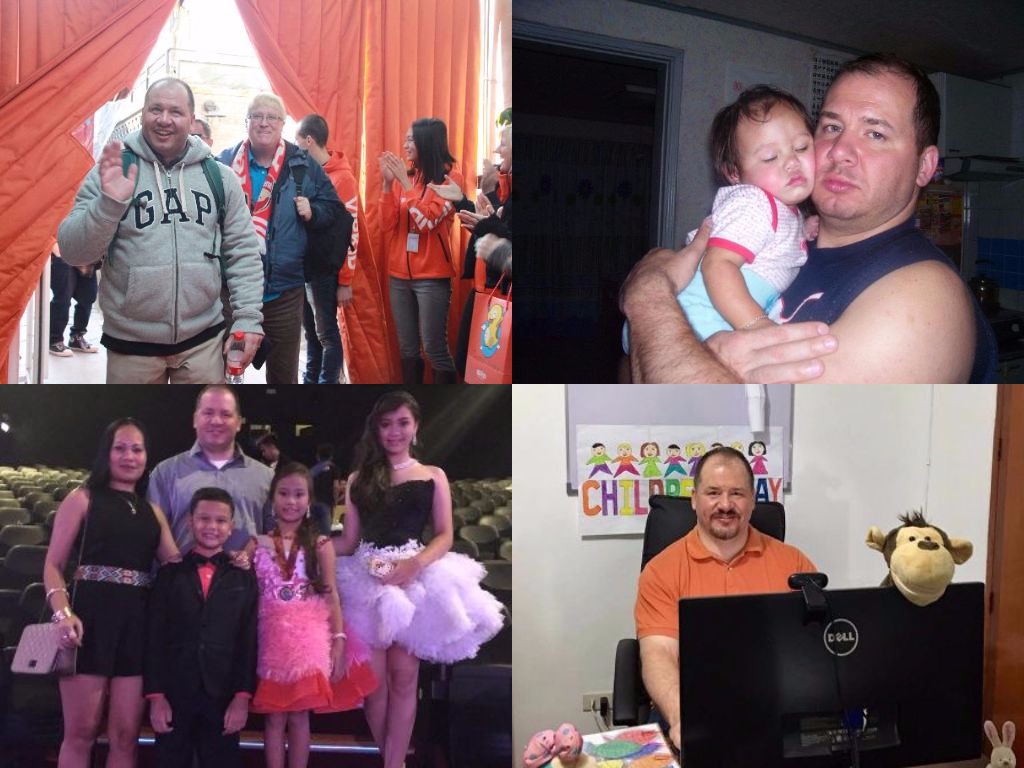 Hi! I'm Daniel DiDio. I have over 10 years experience. I've been teaching ESL online to kids since 2015.
I've traveled all over the world teaching ESL: South Korea, Myanmar, Saud Arabia, and the Philippines.
I'm also the founder of Teach ESL Online Anywhere that helps teachers find Online ESL Jobs.
My success includes winning the Most Popular Teacher Award with VIPKID. I have taught over 17,000 Online ESL Classes to kids from home.
I mentor teachers so they can become successful teaching ESL online. I get so excited when a teacher makes the changes to become a successful online ESL teacher.
If you want to follow in my footsteps and other successful teachers I've helped, enroll in My Online ESL Programs.
You can read more about me.