Whether you are a new teacher or an experienced one who wants to teach ESL online from anywhere, you will face a common challenge faced by most independent teachers that of finding ESL online students to teach. There are many teachers out there who have gone solo in their ESL online teaching career and so competition for clients is stiff. Students have multiple options to choose from and if you do not find them first, you can be sure another teacher will easily take your place. However, we have come up with a few well-tested ways that can make your search for clients more successful. Try them and see if they work for you too.
Build Your Online Website
You need to think of your online ESL teaching career as a business. Building a website gives you an avenue where students or your clients can find you. A website can be viewed by a parent from China looking for a tutor or even a professional in Iran wishing to learn English. Additionally, you need to have a frequently updated blog on your site where you can give resources and tips that can be of help to your potential clients. You also need to have a short bio about who you are, your qualifications, and the services you offer. You do not have to spend so much on building a website you can even start with a free option and upgrade to other paid options as you grow.
Build a Relationship with Former or Current Students
Building a personalized relationship with each of your students can get you useful recommendations in the future.  Aspire to give your best to each and every student you teach and establish a personal connection with them. Keep a contact list of your students or their parent's contacts and be sure to keep in touch. Celebrate with them their important milestones such as graduations, birthdays, or end of academic year parties with a personalized message. Such gestures can go a long way in getting referrals from such students and their parents.
SIGN UP NOW and Receive our FREE 14-day Online ESL Mentoring Series
Advertise
There are a few platforms that you can advertise your services including using Facebook ads, LinkedIn, and websites. You can connect with people who suit your niche on LinkedIn or pay a small fee for sponsored Facebook ads. You can also target your ads on websites that target online students or who attract such visitors.
Make Use of Social Media Platforms
So many people spend most of their time on social media. This is a great platform to connect and advertise your skills. You can form a Facebook group or even join one where you can offer your services to potential clients. Your Twitter account and a professional LinkedIn profile can also land you clients. Contacts who are part of this network can also recommend you to others. Do not be a silent follower on social media platforms rather, be willing to help and post useful posts to build your reputation as a reliable person.
Seek Jobs Online
There are great online platforms that are constantly advertising for ESL online jobs for teachers like you.  ESL job boards such as TEFL.com, ESL Jobs, and Dave's ESL Cafe are great places to start looking for a job.  You can also create a profile on other sites such as Upwork, Cafe Walk, Tutor Agent or on My Sense i  where clients can find you. Craigslist is another site where you can find online ESL teaching jobs. Look for such jobs in cities where there are many ESL students. Such cities include Mexico City, Rio De Janeiro, Singapore, and Buenos Aires among others.
Be Part of a Local Network of ESL Teachers
Other online ESL teachers in your areas can provide you with places to look for potential clients and even refer you to some clients. You can find ESL teacher groups on Meet Up.com and you can start socializing with them and let them know you are looking for clients to teach online. Some of them might be overwhelmed by work and might refer some clients to you. Others might be offering offline lessons and can refer students who want to be taught online to you.
SIGN UP NOW and Receive our FREE 14-day Online ESL Mentoring Series
Offer Free Resources
Everyone likes free stuff. If you are facing stiff competition in your area, you are just starting out, or may be you have little experience or very few testimonials,you can offer free resources to clients. For instance, you can join ESL students groups on Meet Up.com and help foreigners practice their English in a social platform. You can also offer links to online resources that can help such students get better at grammar or vocabulary.
You can also offer free lessons for a few days. Another option is to offer a discounted rate for the first lessons in your classes. You will find that some students will sign up to get a feel of the lessons. If you provide quality lessons, most of them will stay and others will even refer you to their friends and family members.
Wrap Up
If you are just starting out you might find that getting that first client can be difficult. You might also need to do a whole lot of advertising and frequently post on your blog but all this is worthwhile. With time you will get clients and you won't need to look for clients as much since they will come looking for you. Once you get your first client, do a good job and build a long-lasting relationship with them.
P. S.You do need "some" teaching experience of course to succeed, but The Online ESL Mentoring Program will give you the support you need to succeed.
It doesn't matter if you have taught for 20 years or just starting out. This is a great opportunity to analyze what you're doing in the classroom.
The Online ESL Mentoring Program is designed to support teachers throughout their ESL career.
Online ESL Mentoring Program: A Tried-and-True System that will build a tribe of loyal students so you can be the "Go-To" Guy or Gal at your school
______________________________________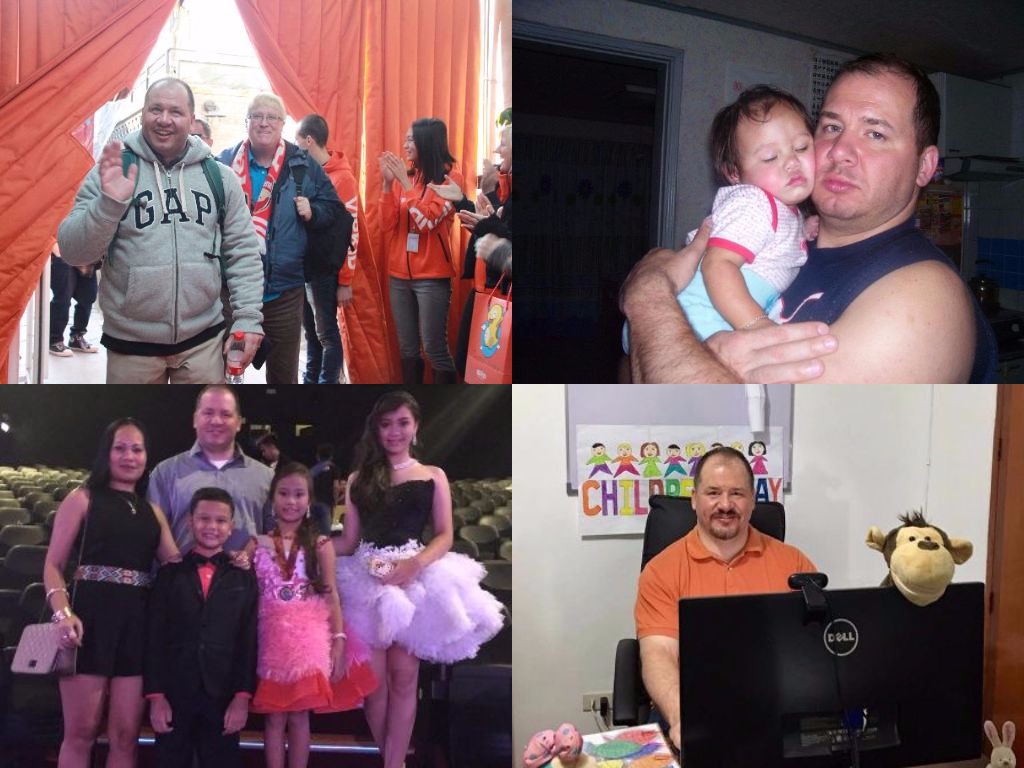 Hi! I'm Daniel DiDio. I have over 10 years experience. I've been teaching ESL online to kids since 2015.
I've traveled all over the world teaching ESL: South Korea, Myanmar, Saud Arabia, and the Philippines.
I'm also the founder of Teach ESL Online Anywhere that helps teachers find Online ESL Jobs.
My success includes winning the Most Popular Teacher Award with VIPKID. I have taught over 13,000 Online ESL Classes to kids from home.
I mentor teachers so they can become successful teaching ESL online. I get so excited when a teacher makes the changes to become a successful online ESL teacher.
If you want to follow in my footsteps and other successful teachers I've helped, enroll in The Online ESL Mentoring Program.
You can read more about me.