DaDaABC Platform: Home-based ESL Teacher Training
Home-based ESL Teacher Training for the DadaABC platform
#1 How long is the training?
You passed the interview and are moving onto the training phase to be a home-based ESL Teacher with DadaABC.  Before the training, you might have questions about the company and pay.  Don't worry, your DadaABC interviewer will explain everything you need to know before proceeding forward during the training session.   
The training was 30 minutes; it was conducted in their online ESL classroom by the same person who conducted my online ESL interview. I felt comfortable because I already knew the interviewer from our previous session.  It is just a simple online ESL job training session so they prepared everything.  
I thought the platform was very good; it has similar functions to other online ESL classrooms.  The one main difference I saw was the whiteboard application; you have to manually put it up on the board. It was a bit awkward at the start but was easy once I learned how to use it. 
They also offer a lot of guidance and training for teachers to improve their online ESL teaching skills; which I thought was great.  There seems to be a lot of interest in helping the teacher be a successful educator.
SIGN UP NOW and Receive our FREE 14-day Online ESL Mentoring Series
#2 Download their app before the training?
In their email, they give me a link to download the app. I thought this was impressive because it allowed me to see the information I would be teaching in class. Though I was required to use a hard-wired internet connection, so I couldn't use my phone to conduct classes.  
There are two ways to access their teacher's website, either using a website address or through the DadaABC application which you can download onto your PC.  During the interview, the trainer (Rebecca), told me about the application on both the computer and the phone.  She asked me which one I was using and I mentioned that I had already downloaded it to my computer and cellphone.  She smiled and said, "Wow, that is great."  I sense she was impressed that I was already one step ahead of her in preparing for the training.  
She mentioned that if a teacher is unable to access the teacher's platform through the app, you can access it through their website address.  But she recommended first using the application and then the website.  
What will I learn in the training?
There is a lot of information covered during the training but I want to focus on a few factors that make DadaABC an excellent place to work for as a home-based ESL tutor.
#1 Recruitment procedure as a home-based ESL
At the beginning of the training session, you will have a detailed explanation of the recruitment procedure. There are four parts to the recruitment procedure.  I think their procedure is good if you are looking for work right away because they guarantee at least three paid slots of classes during your probation day.  For me, from the time of the interview to the hiring process, it was 10 days.  
#2 How to navigate around the teacher Center
The platform was easy to navigate.   The tabs on the platform are clearly visible and you're able to access the tabs easily.  There are very few advertisements and the only ones shown are those which are applicable to the teacher.  In my opinion, it was easy, clear and simple to find what you are looking information.   She also explained the difference between the private class and lecture class.  You can see the schedule of your classes, the courseware, and you can enter your classroom five minutes prior to the class.
SIGN UP NOW and Receive our FREE 14-day Online ESL Mentoring Series
#3 What are the types of classes?
Formal classes are your regular students which you will be teaching twice a week.  Interest classes are classes that are based on a topic and they are usually booked by the students.  Trial classes are shorter in length, only 14 minutes and if the student signs up for the class, you will get a bonus of 50rmb.  There are also part-time hours if you want to work extra hours, which are outside of the hours you provided in your contract but you don't get paid for standby for part-time hours.  Meaning, you only get paid for the time you teach and not for the hours you are waiting for the lesson, which are outside of the contract hours.  
#4 How to watch live shows:
I thought this was particularly interesting because I have never seen this before through another school. They provide teachers a lot of opportunities to grow and learn from each other.  When you have free time, you are able to watch "live lessons", which is a great opportunity for new teachers who are eager to learn how to be a successful online ESL tutor. This can help you get some new ideas for your classroom.  Though, the shows are only accessible during 6-9pm Beijing time.  
#5 How to take time off
In the Teacher Centre, you can check your schedule, which is fixed and apply for part-time hours or request a leave. You have to give 7 days notice or 2-3 hours in advance if you are sick or for an emergency.  There is a penalty of 10% if you request more than 2 days off in a row per month.  
SIGN UP NOW and Receive our FREE 14-day Online ESL Mentoring Series
#6 You download the application on your phone.
I found this app to be very useful if you are wanting to check your schedule frequently. It is great to keep up to date on your schedule.  
#7 You will learn how to set up your profile.
She will explain how to set up your profile and ask you to upload a video of yourself.  The more details you have filled out, the better chance you will have to get students.  You can put in your banking information, so they are able to send you your monthly payments by direct deposit.  You can view your contract and rewards points.  The trainer will discuss that they have a reward system and you can see the collection of rewards points through the teacher's center.  
Teachers will be given reward points based on their performance (attendance, feedback); these points can be exchanged at their online mall for items. This was not discussed in detail and was told that I would be given more information at a later time.  I wonder what could be bought at the online mall and if it is worth seeking after the rewards points in comparison to a monetary bonus.   
#8 Monetary bonus for recruitment.
Yes, they do offer a monetary bonus if you recruit other teachers.  You will be given a referral link. The candidate needs to be a native English speaker, between the ages of 21-60; unless, they are in a good health condition.  They prefer the teacher to have the nationality from, Irish, British, Australia, American, Canadian, New Zealand.  If they apply through your link, you can view the status of their application and after one month of working, you will receive a bonus of $100.
SIGN UP NOW and Receive our FREE 14-day Online ESL Mentoring Series
#9 Training Videos
You will be given access to the training videos, which I will discuss further in another writing.  It is recorded if you have completed the training videos.  I would recommend completing them as soon as possible because there is a lot of useful information.
#10 How to use the classroom
You will be trained about how to use the classroom, will be shown how to use all the functions in the room.   I did find the translate function a bit complicated to use and did not work for me but she suggested I press  CTR C+V and then I was able to send the translated word.  
But overall, I thought it was very well and easy to use.  With some practice, it can get easy to use.  
#11 Tips
The trainer will give you tips and advice on using the material, where to get help, and how to check function of the equipment.  Also, the trainer will show you how to use the courseware, where to find it and how to access the material.  She explains about the courseware for the formal classes (two classes to complete one courseware), and for the interest class (one class is needed).  After the end of the lesson, you can use a 'bookmark' function to end the class.  It can also save where you finished the courseware for your regular students and that way you can proceed with the material the next class.
If you forget the bookmark, you lose half your pay and you can't fill out the feedback form, but you can go back in to set the bookmark and complete the after class report and will get full pay.
It is stressed to finish on time, you only have two minutes between the classes and if you go over time, you will be late for your next class.  You have to stay in your classroom for the 30 minutes because the system won't let you end the class earlier than 30 minutes.  
If the student is late, you need to wait 7 minutes and then click on the help button and the office will contact the student.  When the student comes in late, you have to remain in the room till it has reached 30 minutes.  You will get full pay for that class.
#12 Do and Don't
They will give you some tips and will explain the process of standing-by in the classroom (waiting for the student), teaching emphasis tips, classroom behavior advice, appropriate appearance for the teachers, such as sitting, hair, wearing a blue shirt and no visible tattoos or piercing and the usage of props in the class.
SIGN UP NOW and Receive our FREE 14-day Online ESL Mentoring Series
Benefits of working at Dada ABC?
At the end of the training, what is next?
At the end of the interview, she asked me when I would like to do the demo.  She had arranged a demo during the training session and she said a date which was soon afterward (within a day or so).  At first, I accepted the date but then I felt I needed a few more days to change my backdrop and to prepare a few extra props which I needed to purchase.  I contacted her and requested to move the demo date to a few days later, and she responded very kindly and said that is not a problem and she was able to move it for me to a  more suitable date.  I am glad a did that because I was able to prepare all my props and background appropriately.   Also, I was also able to have a little extra time to review the material and think about how I will conduct the lesson.    The student was put on my schedule rather quickly and I was able to preview the lesson prior and to be well prepared for the lesson.  
Overall?
I thought the training was informative and insightful.  It allowed me to know all the detail of the job, the pay, bonus structure and how to navigate around the platform, the courseware and their teacher's website in order to be a successful ESL online teacher.   All my questions were answered and I understood everything which was provided to me.  There was a lot of slides to cover, so the trainer did go through everything quite fast, so be prepared for that but overall I thought it was very good.  I would recommend taking notes or screen-shots because she does write down the important details on the board so you are aware of all the details.  But it is hard to remember all that was mentioned, so taking notes might be helpful so you can go back and answer any questions which were unanswered.
My advice to you is to make sure you feel comfortable with the time they arranged for you for both the training and especially the demo because they do move quickly in their culture but don't be afraid to give a date that is suitable for you, such as one or more days afterwards in order to properly prepare for the demo.  
Good luck with your training and demo.
By Brenda Warburton
P. S.You do need "some" teaching experience of course to succeed, but The Online ESL Mentoring Program will give you the support you need to succeed.
It doesn't matter if you have taught for 20 years or just starting out. This is a great opportunity to analyze what you're doing in the classroom.
The Online ESL Mentoring Program is designed to support teachers throughout their ESL career.
Online ESL Mentoring Program: A Tried-and-True System that will build a tribe of loyal students so you can be the "Go-To" Guy or Gal at your school
______________________________________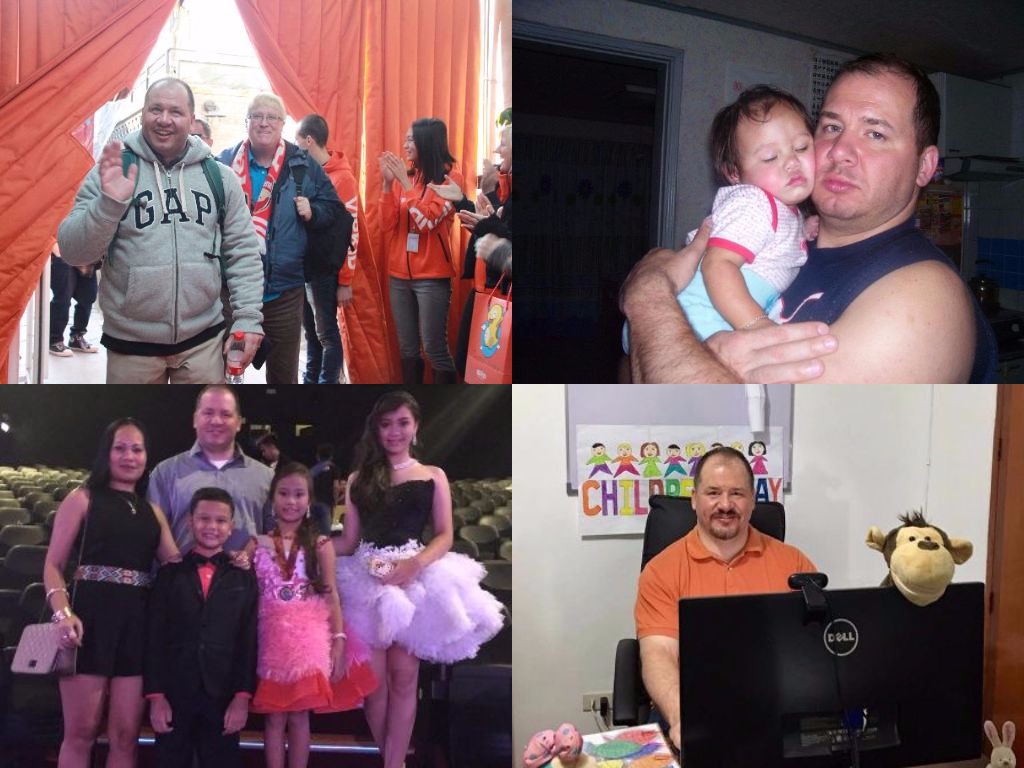 Hi! I'm Daniel DiDio. I have over 10 years experience. I've been teaching ESL online to kids since 2015.
I've traveled all over the world teaching ESL: South Korea, Myanmar, Saud Arabia, and the Philippines.
I'm also the founder of Teach ESL Online Anywhere that helps teachers find Online ESL Jobs.
My success includes winning the Most Popular Teacher Award with VIPKID. I have taught over 13,000 Online ESL Classes to kids from home.
I mentor teachers so they can become successful teaching ESL online. I get so excited when a teacher makes the changes to become a successful online ESL teacher.
If you want to follow in my footsteps and other successful teachers I've helped, enroll in The Online ESL Mentoring Program.
You can read more about me.