I finished DadaABC Demo. Now, what is next?   
The Dada ABC probation period, online ESL mentoring session, and DadaABC contract.
In this article, I will discuss the probation period. Specifically, what happens at this stage, payment procedures, and how to pass to become a DadaABC teacher.  I will also discuss the online ESL mentoring session. The mentoring process and information to proceed forward after the session.  Lastly, I will discuss the contract and what to look for before consenting to the agreement.  I hope you will feel confident and comfortable as an online ESL Teacher with DadaABC.
After I had completed the demo session with the student, I was given a DadaABC welcome email and a contract; I had 24 hours to confirm the contract.  
#1 Dada ABC requested my teaching availability:
The following is DadaABC teaching time (Beijing time)
Monday to Friday 18:00 – 21:10

 Saturday and Sunday 10:04-12:10 & 14:00-16:06 & 18:00 – 21:10

 

They require teachers to teach at least 2 hours per day and 2 days per week, a consecutive two-   day schedule is only allowed on weekends.

 

The schedule you provide

DadaABC

must be a regular and fixed one.
I was very excited about receiving this because this looks like a great opportunity. The hours are fixed, so therefore during the fixed hours you provide, you are required to remain at your computer during that time.  If you have students (regulars, trials), you will be paid, but if the students don't come to class, you are paid 50% for your time.  
They will always try to fill up your fixed time hours, so if you don't have a regular student, they will try to fill your slot with a trial class.
The starting time was a little confusing because my contract says start 18:04-21:14.  No, this is not a mistype, the teachers have different start times so the system is not overloaded with too many teachers signing in all at one time. Make sure you are aware of their start times.  
#2 How long are the Dada ABC classes and is there a break time?
The classes are 30 minutes long, you have to stay in the classroom during that time and then the next class will begin 2 minutes afterward.   For example, if you begin at 18:04, the class will end at 18:34 and the next class will begin at 18:36 and so.  You need to be mindful of the time, you will be late for the next lesson.  
#3 Do DadaABC teachers have to complete an after class report for their classes?
Yes, DadaABC online teachers are required to complete an after class report for each class and to provide them homework as well.  It is 150 words required and to provide homework which is related to the lesson topic.  You have 24 hours to complete the after class reports and homework.  
#4 Can Dada ABC teachers apply for hours outside the fixed times?
Yes, you can apply for hours outside your fixed schedule, which is called part-time hours.  There is a function on the page for that setting, but it is not available for new teachers the first few weeks of your teaching contract.  DadaABC online ESL teachers only get paid for the teaching time.  Therefore, if a student isn't assigned to you, you will not receive pay for that time because it is not on your fixed schedule.  But, yes they do ask you stay at your desk during those times you requested because you might receive last minute bookings.  If not, you can refresh the page and see if you get any bookings during your part-time hours.
#5 How long is the probation period?
As for me, I was hired after the demo and receive the contract.  The probation period, I was told is for 10 teaching hours, where your classes are monitored and given feedback if there are any concerns or issues.  But during this time, you are unable to apply for part-time hours.
#6 What is Dada ABC bonus structure?
In the contract, it says there is a commission fee for teacher referrals, but the teacher has to complete one month of teaching in order to receive this.

Teachers can get 100

RMB

bonuses for teaching props. But this will be given with the second month of salary.  But receipts need to be shown.  

Teachers can receive 100RMB for each successful trial class.
#7 What deductions could a Dada ABC teacher receive?
Yes, during your contract time, if there are 2 times or more than 2 days absent each month, there is a 10% deduction of your salary but they also have reward rules for full attendance.

If the teacher is late by 2 minutes it is a 10% deduction of your pay per hour.  For every minute your late, the percentage increases, if you're more than 10 minutes late for the class, no payment is given and an extra 120

RMB

is deducted.
As long as you are willing to commit to work and passionate about your job, you will be very happy.  They do have strict policies about being late, so do be mindful of that.
#8 How often do they pay their teachers? How do they pay?
DadaABC pays the teachers once a month on the 15th of the next month.  But they do say that it takes 5 business days for international transfers.  They can pay the teachers through PayPal or bank transfers.  In the welcome email, they do request a payment method.
#9 Send DadaABC a greeting a video.
Please record 30-60 second greeting video to introduce yourself to the students, and upload to your teacher center. They want you to be creative, fun, and energetic in the video.  For myself, I included my pet in the video because children like pets. Though, teachers use their creativity in different ways to shine in their video.
I encourage you to find your own style; show the students what they can expect during your classes.  Make it fun and interesting in order to increase your booking rate.
The Online ESL Mentoring Program breaks down the pieces needed to create your greeting video. This would be a combination of your bio page and your introductory video. You have to think about the students you are targeting and what is the right setup based on your teaching style. 
My overall DadaABC review, is DadaABC a good company to work for?:
Yes, I do think that DadaABC is an excellent company to work for as an online ESL teacher.  They are quick in their responses and hiring processes. It is a good, steady source of income because they work hard to fill your fixed hours with students.  They provide additional hours if you wish to work. They have excellent materials and bonus structures. They always have students coming into the company.  You are always guaranteed pay (with regular hours, trial classes and part-time hours).  This is great if you are looking for stability as a home-based ESL tutor.  
DadaABC interview process is clear and easy to understand; there are no hidden schemes. You are given access to a mentor who can answer all your questions as well as support groups on Facebook. It has been helpful to get information from other teachers while launching your career with DadaABC.
Overall, I give them 5 stars. They are an excellent company, provide good quality materials and provide a steady income for an online ESL tutor. They are organized and there is potential for growth.  
By Brenda Warburton
P. S.You do need "some" teaching experience of course to succeed, but The Online ESL Mentoring Program will give you the support you need to succeed.
It doesn't matter if you have taught for 20 years or just starting out. This is a great opportunity to analyze what you're doing in the classroom.
The Online ESL Mentoring Program is designed to support teachers throughout their ESL career.
Online ESL Mentoring Program: A Tried-and-True System that will build a tribe of loyal students so you can be the "Go-To" Guy or Gal at your school
______________________________________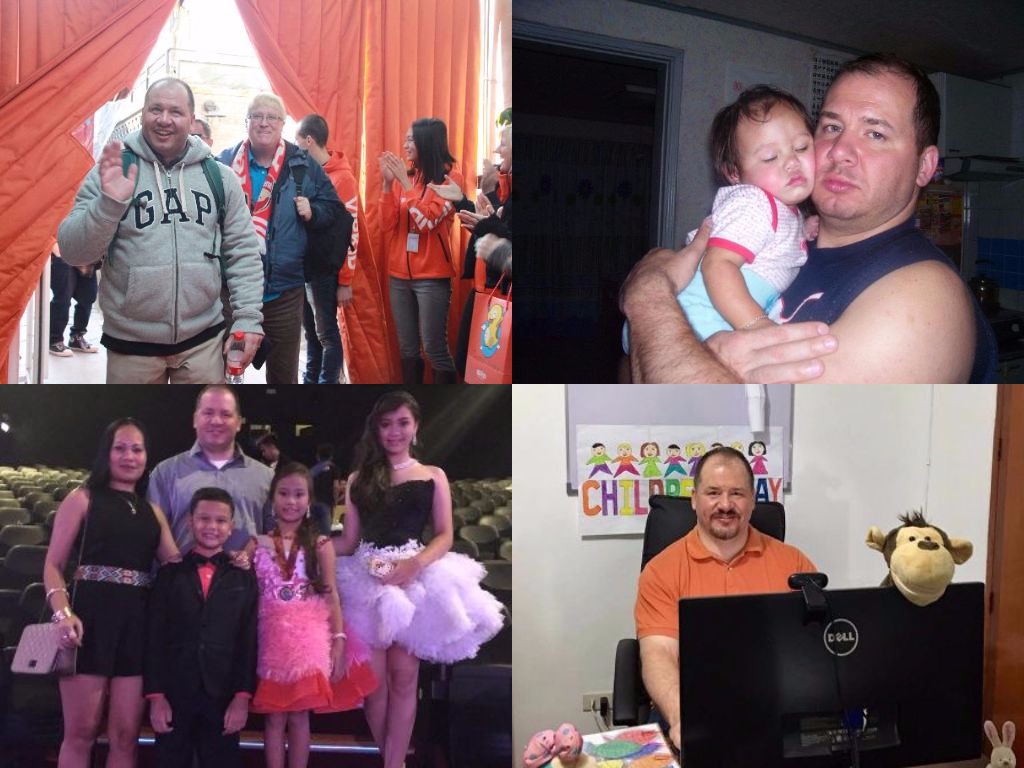 Hi! I'm Daniel DiDio. I have over 10 years experience. I've been teaching ESL online to kids since 2015.
I've traveled all over the world teaching ESL: South Korea, Myanmar, Saud Arabia, and the Philippines.
I'm also the founder of Teach ESL Online Anywhere that helps teachers find Online ESL Jobs.
My success includes winning the Most Popular Teacher Award with VIPKID. I have taught over 13,000 Online ESL Classes to kids from home.
I mentor teachers so they can become successful teaching ESL online. I get so excited when a teacher makes the changes to become a successful online ESL teacher.
If you want to follow in my footsteps and other successful teachers I've helped, enroll in The Online ESL Mentoring Program.
You can read more about me.