Teaching English online from home? Is that really a gig?
You are most likely staring at your computer right now in disbelief and slight confusion. I had similar feelings when I began getting paid to teach English online from home.
Your life situation is most likely unique; you desire flexible work that pays well. You are eager to discover a work from home opportunity that can be done from anywhere.
I found my online English teaching job on Craigslist. At the time, I was hoping for a part-time or a work from home prospect. I was open to teaching but was also researching other computer-based options. I discovered that teaching online from home paid substantially more than other home-based work positions.
My husband, friends, and former coworkers assumed that teaching ESL online from home was a scam. Teaching English online from home, was not common, when I happened to stumble upon a job advertised for teaching English online to children ages 5-15.
YES. Teaching ESL virtually from home is really a job!
AND, anyone can do it with the proper training, preparation, and advice from a qualified Online ESL Kidz Coach Mentor.
The online English teaching industry has grown exponentially in the last few years. There are several education companies around the world focused on teaching English language learners. Here is a list of over 170 Online ESL Jobs.
There are a few things to be aware of when teaching online:
1# You NEED be in tuned with researching your perfect "fit" in a prospective online English teaching company.
When you teach ESL virtually from home, you can be successful through the presentation your very own personality and style. You do not need to conform to an image in your mind of the typical online ESL teacher. There is an online English teaching company that is your perfect fit.
The online English teaching companies need you NOW!
Online ESL teachers are in demand; companies can't keep up with hiring English teachers to deliver their product. There are companies that specialize their English language learning products to adults, children, and teenagers; levels can range from beginning to advanced classes.
Before teaching English online from home, I had previous experience working with children. I wanted to work at a fun and energetic company to match my personality. I have been at my company for two years and I am still satisfied with the choice. I was "lucky," that the company I discovered on Craigslist was my perfect match. If I were to venture into the industry again, I would perform significant research to find my perfect online ESL company "match."
Most online English teaching companies advertise part-time work. Though, many teachers work full-time hours. I typically teach between 22-30 hours a week and make between 2,000-3,000 a month.
There is a place for YOU in the online ESL teaching industry.
2# You will NEED an experienced Online ESL Mentor and Online ESL Mentoring Program to secure employment as an Online ESL Teacher.
Your private Online ESL Mentor will provide you with an Online ESL Mentoring Program.  This program is designed to help you build a "rock solid foundation" to teach ESL online.  Online ESL Kidz Coach is the Online ESL Mentoring program you need to shape your Online ESL teaching craft. Your Online ESL Kidz Mentor can help you find the positions with the highest ESL pay possible in the industry and coaching for your mock class interview. Your Online ESL Kidz Mentor will guide your every step of the way!
3# You NEED to perfect your teaching style, workspace, and rapport when teaching English online.
If you are not a teacher, an online ESL Mentor can help you gain the skills and methods needed to successfully teach English online.
Certified teachers can also benefit from an Online ESL Kidz Coach Mentor. Teaching ESL virtually from home is very different from being in the brick and mortar classroom. I have personally mentored many professionals with thirty years of teaching experience who have to modify their techniques for online ESL students.
4# You will NEED to prepare for your demo video, interview, or mock class.
Every position I have ever applied for has a process for obtaining employment. There are some basic things you can do to appear polished for the prospective online English teaching position.
I can recall back to my first job when I was 15 years old. I was applying for a job as a "juice girl," at a local café. The juice girl's job was to pour beverages during the busy weekend mornings. This was a very coveted job around my town, because of the "tips." Patrons would often leave twenty dollar bills solely for the juice girl on a Sunday morning.
I went in with a smile and a polished "look." This can be the "easy," part of the online ESL teaching application process.
You will need to prepare for your interview, demo, and mock class. It may take you several hours of preparation to understand the various objectives intertwined within the virtual ESL lesson. I spent about eight to ten hours in preparation for my mock class.
A mentor from Online ESL Kidz coach can help you to gain the skills you will need to ace this application process.
5# You NEED to become AWARE of the opportunities within the online ESL teaching industry to propel your success.
Great News! The "BUCK" does not stop at teaching English online!
There are so many opportunities for you in the online English teaching industry. You can work additionally as a coach, mentor, class reviewer, specialized class instructor, curriculum developer, blogger, or trainer.
Although, if you do take an additional position within your company, it is highly advisable that you still teach virtual ESL classes.
The online English teaching industry changes daily; it is a very fast-paced environment. If you do not teach, you will not keep up with the ever-changing virtual ESL classroom.
6# Finally, you NEED to be aware of the terms of your contract and etiquette in the virtual teaching environment to avoid teaching incidents.
Read through your contract; you need to be aware of the terms.  Please try to relax in your position as an online ESL teacher. Online English teaching companies are fairly simple; if you do not violate the terms of your contract you will be considered in good standing with the company.
You need to demonstrate good etiquette to avoid poor reviews and teaching incidents in the virtual English classroom. Be sure to teach with a lot of energy, despite the difference in time zones. Remember, the goal is to have the student speak English in complete sentences.  
YES! Teaching English online from home IS really a professional opportunity to make a livable income from home. You can do this with the help of an Online English Teaching Mentor from Online ESL Kidz Coach.
Cheers!
Teacher Michelle
P. S.You do need "some" teaching experience of course to succeed, but The Online ESL Mentoring Program will give you the support you need to succeed.
It doesn't matter if you have taught for 20 years or just starting out. This is a great opportunity to analyze what you're doing in the classroom.
The Online ESL Mentoring Program is designed to support teachers throughout their ESL career.
Online ESL Mentoring Program: A Tried-and-True System that will build a tribe of loyal students so you can be the "Go-To" Guy or Gal at your school
______________________________________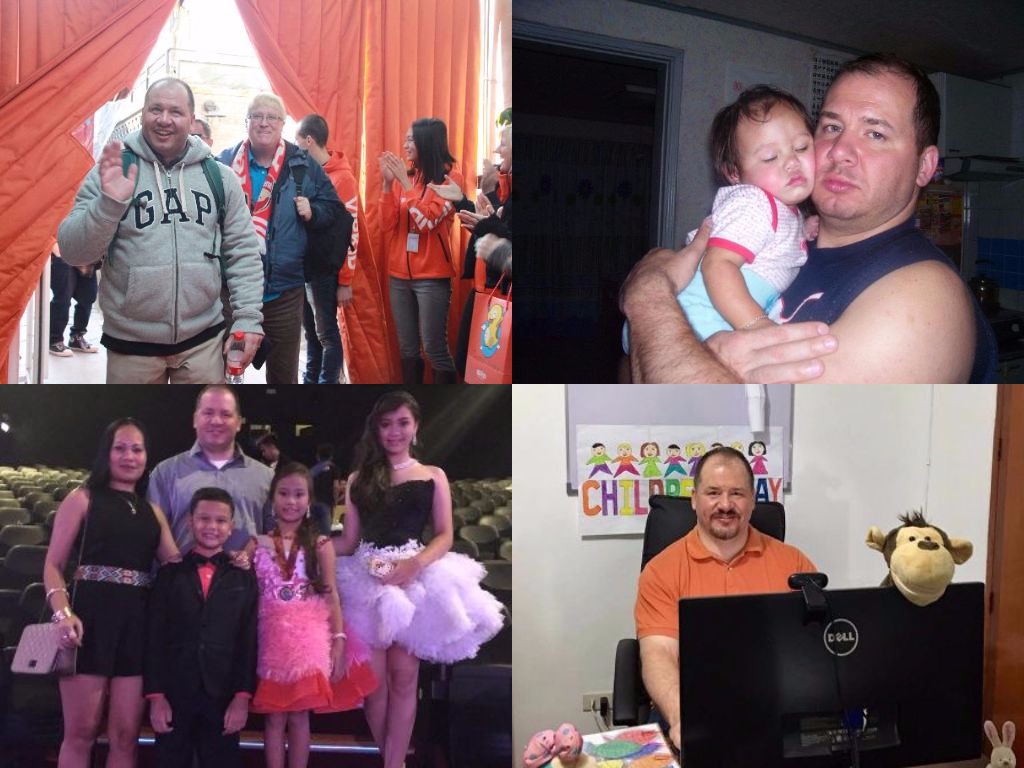 Hi! I'm Daniel DiDio. I have over 10 years experience. I've been teaching ESL online to kids since 2015.
I've traveled all over the world teaching ESL: South Korea, Myanmar, Saud Arabia, and the Philippines.
I'm also the founder of Teach ESL Online Anywhere that helps teachers find Online ESL Jobs.
My success includes winning the Most Popular Teacher Award with VIPKID. I have taught over 13,000 Online ESL Classes to kids from home.
I mentor teachers so they can become successful teaching ESL online. I get so excited when a teacher makes the changes to become a successful online ESL teacher.
If you want to follow in my footsteps and other successful teachers I've helped, enroll in The Online ESL Mentoring Program.
You can read more about me.