When you decide to teach ESL online, you will have many responsibilities when it comes to supporting learning for your online ESL students. As a teacher, you can do many things to facilitate the learning process. However, at the end of the day the online students have to learn what they are being taught. As much as you the online ESL teacher might want your online students to succeed, you cannot do the learning for them. This one important thing is often ignored. As an online teacher, there are ways that you can encourage your online students to take responsibilities for their learning to allow for effective learning. These ways include:
Encouraging responsible learning behaviors for your online ESL students
There are behaviors that you can encourage your online students to take up that can demonstrate responsibility in their learning.
SIGN UP NOW and Receive our FREE 14-day Online ESL Mentoring Series
Time management is one such behavior where your online student is able to complete the assignments you give within the given time without constant excuses
Organizational skills is another behavior where the online student is able to manage their online ESL course materials and content effectively.
Another important skill is participation in group work or in class forums. In some instances as an online ESL teacher, you might have only one student in your online class at a time. The student should be able to interact with you, ask questions, communicate clearly, and seek support.
Technical skills are also important in online ESL learning since the student needs to  have the basic computer skills. The online student should be able to send and receive their assignments, upload or download files, source and navigate the content you provide and have the ability to navigate the web. Every student you teach should be able to do this and be responsible for such actions rather than letting others do for them such tasks. You can offer a quiz at the start of your online lessons to evaluate if the student has the necessary skills to responsibly learn online.
Clearly communicate the online ESL learner's responsibilities
If you teach ESL online, you will need to communicate to the online learners what is expected of them. The responsibilities must be well communicated and made accessible to the online students. You will need to communicate with your student the skills you will require him or her to have. For example, you will need to tell the online student that they need to send their assignments on time or to effectively communicate with others in the online class.
As a teacher, you can customize the class expectations according to the student you are teaching. For example, you might have some online ESL classes with adult students while other classes might have children ESL learners. The expected responsibilities for these two group of students might not be the same and you can customize the expectations to suit the needs of the students. This should be done before you start your online ESL lessons so that the student is well aware of what is expected of him or her. It also calls attention to the responsibilities of the online learner and gives the online ESL learner a chance to be successful.
Avoid shouldering the ESL students responsibilities
Most online students are reluctant to accept their responsibilities. They would rather have the teacher do all the work including summarizing the lessons, solve the assignments problems, and give them credit for no effort. Unfortunately, most online ESL teacher'sbehavior does support the online ESL learner's beliefs. It is not uncommon to find teachers making learning decisions for students and doing tasks that are meant for students. Most ESL teachers will tell their students what to do when they are worried that the student won't make the right decision. As a teacher, you will often find yourself giving specifics on font sizes, word counts, and even giving specific examples on how students are supposed to write their assignments. We want the students to succeed so much that we do even what the online student is supposed to do for himself.
SIGN UP NOW and Receive our FREE 14-day Online ESL Mentoring Series
However, this is not helpful nor does it teach the student to be responsible for their learning. If your online ESL student wants to learn how to speak English then they should come prepared to learn, participate, complete assignments, and develop the needed skills for successful online English learning. As an online ESL teacher you need to practice coming up with activities, assignments, and tasks that hold your online students responsible for their learning and let them do their part.
Share learning responsibilities with your online ESL students
There are ESL learning areas that you can choose to share responsibilities with your online students. With you in charge and deciding on how much and what is shared, shared decision-making can make the ESL students feel more responsible for their online learning.  This also empowers them and motivates them to start taking their learning responsibilities more seriously. You can involve the online students when coming up with lessons or when choosing their assignments. You can also let them choose their assignment deadlines, give feedback, or suggest online ESL behaviors that can help them learn better. However, it is important to note that students who are new to ESL online learning cannot be expected to know how to make such decisions and thus sharing of decisions can be left to the students who have been with you for some time.
In conclusion, online ESL learners need to take more responsibility for their learning if they are expected to be successful in their quest to learn English. If you teach ESL online, you need not shoulder the entire burden of your learner's success. The above stated methods can help you encourage your students to take their learning responsibilities more seriously.
P. S.You do need "some" teaching experience of course to succeed, but The Online ESL Mentoring Program will give you the support you need to succeed.
It doesn't matter if you have taught for 20 years or just starting out. This is a great opportunity to analyze what you're doing in the classroom.
The Online ESL Mentoring Program is designed to support teachers throughout their ESL career.
Online ESL Mentoring Program: A Tried-and-True System that will build a tribe of loyal students so you can be the "Go-To" Guy or Gal at your school
______________________________________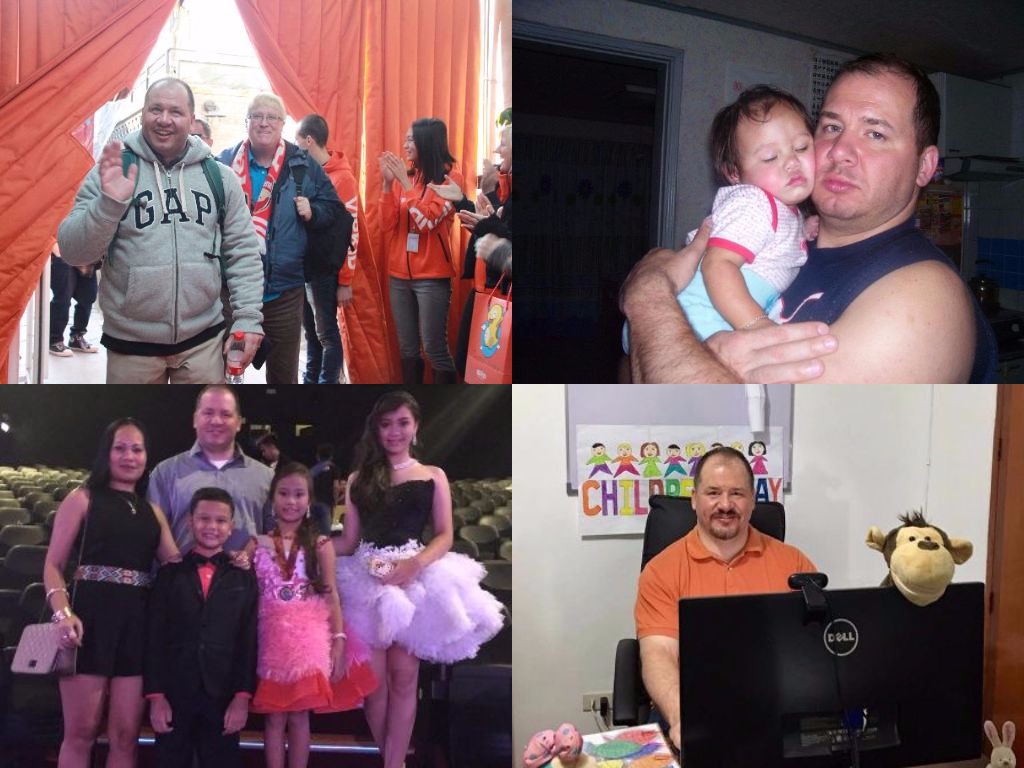 Hi! I'm Daniel DiDio. I have over 10 years experience. I've been teaching ESL online to kids since 2015.
I've traveled all over the world teaching ESL: South Korea, Myanmar, Saud Arabia, and the Philippines.
I'm also the founder of Teach ESL Online Anywhere that helps teachers find Online ESL Jobs.
My success includes winning the Most Popular Teacher Award with VIPKID. I have taught over 13,000 Online ESL Classes to kids from home.
I mentor teachers so they can become successful teaching ESL online. I get so excited when a teacher makes the changes to become a successful online ESL teacher.
If you want to follow in my footsteps and other successful teachers I've helped, enroll in The Online ESL Mentoring Program.
You can read more about me.