Research shows that today's parents are more involved in their children learning than ever. Online ESL teachers have not been spared of the over-helpful ESL parent. However, the overprotective ESL parent otherwise referred to as the helicopter parent instincts often destroy their children independence and it is neither good for the child nor for the parent. In this article we look at ways that the over-helpful parents limit learning for their ESL online students and how you whose job is English online teaching can help.
Helping with homework does not make the child smarter
You will have to deal with parents who do a lot for their children. They will want to help them with their online ESL homework or even deal with their social problems that they might have as you conduct their online ESL classes. You will also have online ESL parents that rush to their children's side the minute something is not right. Research shows that most parents who help their middle scholars with their homework do not help them as they anticipate, as there is no measurable increase in their children's test scores. In some cases, this parental interference might actually lower the student score.
SIGN UP NOW and Receive our FREE 14-day Online ESL Mentoring Series
You should recommend that parents can read to their online ESL children but they should not be over helpful with the homework as the only way the child will learn the language is if they are left to make mistakes and figure out on their own the right way to learn the language. Additionally, the over helpful parent teaches the child over reliance and even helplessness. It sends the message that someone will always be there to help them or pick up the pieces when they do make a mistake. Parents need to understand that they need to trust their children to solve things on their own.
How to deal with the over involved online ESL parent
Research shows that a parent's involvement is important if the child is to succeed in his or her academics. However, as an online ESL teacher, you might have a parent whose phone calls, emails and request for his or her child needs becomes overwhelming.  If you find that you are spending too much time on one student because of the parent's requests you will need to address this situation. If you feel that the parents' concerns are unwarranted, you will need to reassure the parent that their child is doing okay and has adjusted well to your online ESL lessons. You will need to give the parent specific examples to reassure the parent that the child is doing well.
However, sometimes the parents concerned are justified. In such a case, you will need to work with the parent and come up with a plan to address the situation. You can suggest actions that the parent can take after the online lessons to help their child and support what you do with the child in the classroom. Nevertheless, you will need to come up with a communication schedule that you feel comfortable with and advise the parent to follow this schedule.
Limiting risk taking makes children scared
As an online teacher, you might be presented with a parent who limits how much learning the child can take. For instance, you might find that some parents will limit the homework you give to their children or they might feel that their child has not learnt enough to start conversing in English or that the assignments you are giving him or her are too hard for his age.  Research from Norway shows that children are programmed to be risk-takers because taking risks helps the children survive in the era of the pre-helicopter parent. Kids who are discouraged to take risks end up being more fearful and less independent even as adults.
It is essential that you let the parents understand that risk taking is necessary for the survival of children.  It helps them deal with the frustrations of life early enough rather than delaying the inevitable. This is because one day they will have to deal with even bigger risks and failures and if the parent won't be there then the person might feel incapable of dealing with the risks or other life problems. Encourage the parent to allow the child take more risks and explain while giving examples of how much progress the online student has made after taking some learning risks.
SIGN UP NOW and Receive our FREE 14-day Online ESL Mentoring Series
Encourage parents to stop making excuses for their children
You might have to deal with parents who are always making excuses for their children. You might hear excuses on why they are not doing well in school or why they are yet to be done with their homework. Some parents will even blame themselves for their children failures. Other parents will make excuses regardless of the situation. However, this may leave you with a situation where the online ESL student is always giving an excuse why they are not doing what you recommend. This can make online ESL learning an uphill task for such a student.
Encourage online parents to be partners rather than prosecutors when it comes to their children. Let the parent know that it is okay for the child to be responsible for their mistakes as this builds character and teaches them life lessons.
In conclusion, it is important to be prepared to deal with the over-helpful online ESL parent in your English online teaching job. The helicopter parent will always be ready to swoop his or her child and save them every time something goes wrong. Additionally, such parents might want to make you feel like you a bad person if you do not do as they ask. You will need to stand by your decisions and help them see that their over-protectiveness is only making things worse for their child and for you as a teacher. We hope the above strategies will help you deal with such kind of parents when
P. S.You do need "some" teaching experience of course to succeed, but The Online ESL Mentoring Program will give you the support you need to succeed.
It doesn't matter if you have taught for 20 years or just starting out. This is a great opportunity to analyze what you're doing in the classroom.
The Online ESL Mentoring Program is designed to support teachers throughout their ESL career.
Online ESL Mentoring Program: A Tried-and-True System that will build a tribe of loyal students so you can be the "Go-To" Guy or Gal at your school
______________________________________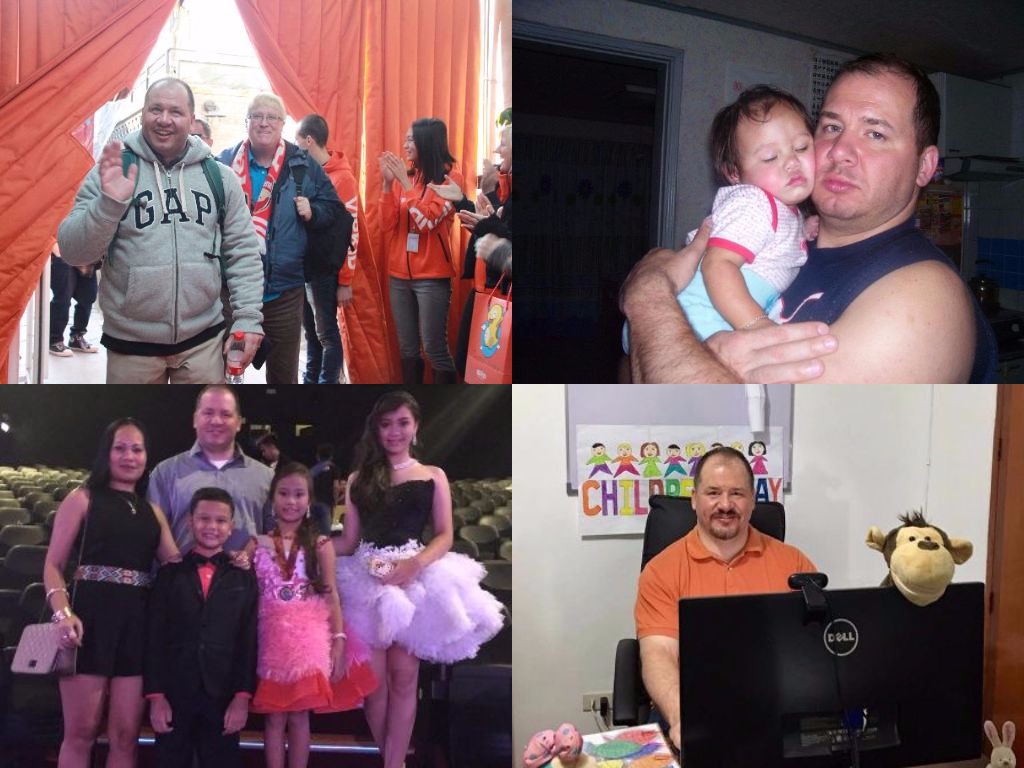 Hi! I'm Daniel DiDio. I have over 10 years experience. I've been teaching ESL online to kids since 2015.
I've traveled all over the world teaching ESL: South Korea, Myanmar, Saud Arabia, and the Philippines.
I'm also the founder of Teach ESL Online Anywhere that helps teachers find Online ESL Jobs.
My success includes winning the Most Popular Teacher Award with VIPKID. I have taught over 13,000 Online ESL Classes to kids from home.
I mentor teachers so they can become successful teaching ESL online. I get so excited when a teacher makes the changes to become a successful online ESL teacher.
If you want to follow in my footsteps and other successful teachers I've helped, enroll in The Online ESL Mentoring Program.
You can read more about me.