If you are just starting out as an independent ESL teacher, it can be hard knowing where to look for ESL jobs online. However, do not worry once you have the first few clients finding others won't be so hard. If you are looking for Chinese ESL students to teach online, this article will give you pointers on where to look for your first online Chinese student.
Using online job boards is a popular method of finding Chinese students who are in need of online tutoring lessons. You can check job listings on online job boards that are known to list tutoring opportunities for online teachers who want to teach Chinese students such platforms include;
SIGN UP NOW and Receive our FREE 14-day Online ESL Mentoring Series
languageClan.com which is for freelance language tutors in China and once you create a free profile you can contact students or arrange for  one on one  tutoring services.
kukuspeak is another Chinese website that  seeks teachers. Although it is in the Chinese language, you can seek for translation services since this site is for English speakers who want to tutor Chinese students online.
Echinacities.com is another site that you can get different Chinese jobs including English tutoring jobs. If you are just starting out, you can check this site and see if there are students seeking for online tutoring services.
These are just a few Chinese job boards. There are many others where you can find Chinese students seeking for online teachers.
Try using Chinese mobile apps
You can try using mobile apps or chat apps that are popular in China.  Most of them are very popular with Chinese students while others do integrate third party services such as ESL online tutoring services.
Wechat is one such chat app that popularizes brands in China and even integrates third party services. It is a useful tool for anyone who would like to offer services of any kind that are targeting China. The more than 768,000,000 monthly active users are in China. This is the app that people use to message, chat, pay for goods, and get directions, order taxis among other tasks.
SIGN UP NOW and Receive our FREE 14-day Online ESL Mentoring Series
If you are looking for Chinese students to tutor online you can register a WeChat official account that represents you or your institution. This will help build your online tutoring services in China. Ensure your account is active and you are clear on the services you offer. Post information that resonates well with your target audience. You also need to market your official account by encouraging others to share it or making it visible through ads or offline marketing.
SinaWeibo is another micro blogging platform famous with Chinese students. One can use this platform to reach out to students in China who might require online tutoring services. Weibo is often referred to as the Twitter of China and it does not need you to have a Chinese business license to set up an account. The best thing about Weibo is that more student users prefer the app compared to WeChat due to the increasingly older users on Wechat. This means that this app can be very important for a tutor looking for Chinese students to teach online. You can use the different advertising formats on the Weibo platform such as fan headline, fan tunnel, banner ads among others to enhance your visibility.
Networking can help you find ESL jobs online before you build a reputation.  You can join online ESL tutoring groups on social media platforms such as Facebook and Twitter. You might find some tutors that are overwhelmed with work who are seeking a helping hand to teach one or two Chinese students. Additionally, such groups have very useful information and resources where you can find students that need tutoring services. Letting your friends on these online networks know that you are looking for work will see them keep this in mind in case they hear an open opportunity. You can also join an email newsletter or an expat Facebook group to get alerts of online jobs for tutoring Chinese students.
Make friends with Chinese students
Whether there are Chinese students in your local areas or ones you have met on online forums, making the right friends can help you get that online tutoring client sooner than you think. Befriend Chinese students online and let them know you do teach English online. Whenever one of their friends or a child of an aunt back at home will need lessons they will probably recommend you. Even when you get your first Chinese student be sure to keep in touch after the lessons or keep in touch with their parents in case you were teaching a child. This way it will be easier for them to recommend you to others as you will always be at the back of their minds.
Target companies and Chinese adults too
Most online teachers often rush to find Chinese students they can tutor and many look out for children. However, it is good to remember that there are companies that need tutors for their adult employees as well. Further, many Chinese adult learners do require online tutoring services.  Adults might be easier to teach as they are more focused. Additionally, companies that are looking for online tutors might pay better than tutoring children.  Through networking and joining the right online groups, you can be lucky to get such a job.
In conclusion, finding ESL jobs online doesn't have to be so hard.  You should treat it like a job just like any other, know the Chinese market, network and make connections. Once you get your first Chinese online client or you get the right connections, you might find that you will have plenty of Chinese students seeking for your services.
P. S.You do need "some" teaching experience of course to succeed, but The Online ESL Mentoring Program will give you the support you need to succeed.
It doesn't matter if you have taught for 20 years or just starting out. This is a great opportunity to analyze what you're doing in the classroom.
The Online ESL Mentoring Program is designed to support teachers throughout their ESL career.
Online ESL Mentoring Program: A Tried-and-True System that will build a tribe of loyal students so you can be the "Go-To" Guy or Gal at your school
______________________________________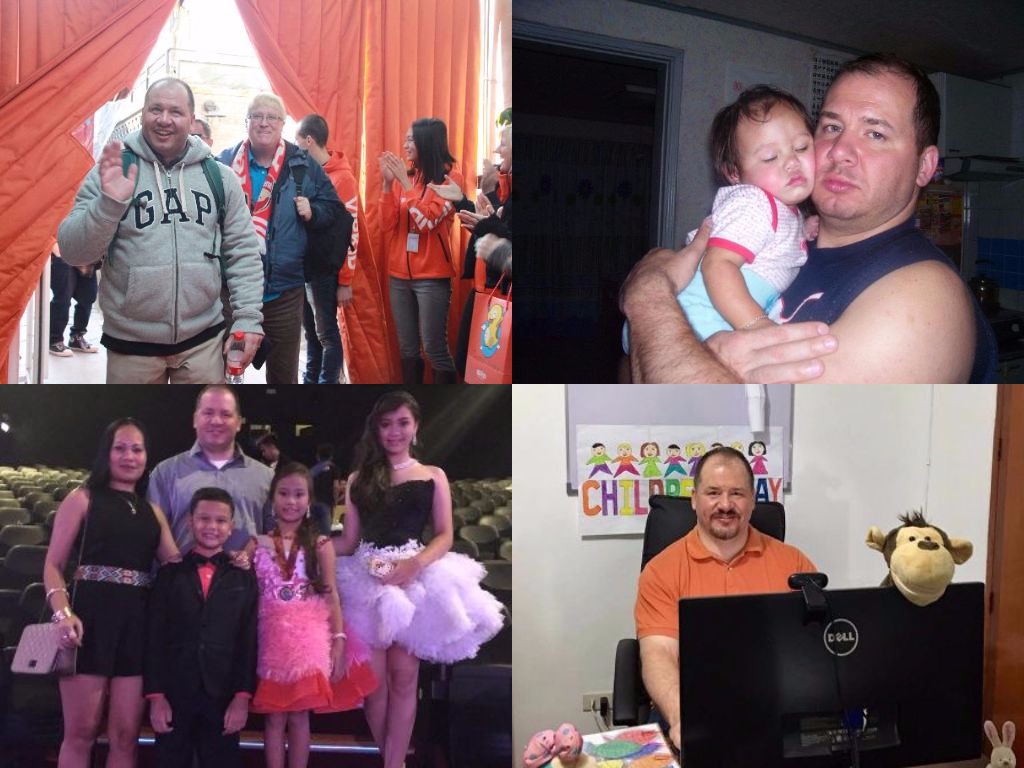 Hi! I'm Daniel DiDio. I have over 10 years experience. I've been teaching ESL online to kids since 2015.
I've traveled all over the world teaching ESL: South Korea, Myanmar, Saud Arabia, and the Philippines.
I'm also the founder of Teach ESL Online Anywhere that helps teachers find Online ESL Jobs.
My success includes winning the Most Popular Teacher Award with VIPKID. I have taught over 13,000 Online ESL Classes to kids from home.
I mentor teachers so they can become successful teaching ESL online. I get so excited when a teacher makes the changes to become a successful online ESL teacher.
If you want to follow in my footsteps and other successful teachers I've helped, enroll in The Online ESL Mentoring Program.
You can read more about me.