There are more than 12 million English teachers in the world. Most of these are salaried teachers who work for someone. However,many teachers would like to work independently. Most of these who get paid to teach English online work for companies such as Dadaabc and VIP KID. While working for such companies gives you the experience you need to teach ESL online, as an online ESL teacher, you should make plans to start your solo ESL career. The below actionable tips can help you reduce your time with companies such as Magic Ears and VIP KID as you prepare to be an independent ESL teacher.
SIGN UP NOW and Receive our FREE 14-day Online ESL Mentoring Series
Have a clear vision of your solo ESL online teaching career
You need to have a clear vision of where to start as a solo online ESL teacher.  Figure out what kind of online ESL lessons you are going to teach. How much you will charge for the ESL lessons, where you are going to get ESL students from. What time you will be free to teach. Thinking about your business this way will help you come up with a clear strategy of what your business will look like and the things you need to do to be a successful independent online ESL teacher.
You will need to think about your solo online ESL career as a business. A website will be the base where your potential clients can find you. The website will have information about you and where potential online ESL students can get you and why they should choose you. You can start building your website even as you teach for companies such as VIP KID and share your experiences on a blog which will be part of the website.
Something you need to get right is your sites domain name. This is something that is often ignored by most online ESL teachers. Your domain name is your brand so get a right domain name. It could be something that reflects what you teach or something that is easy to remember. Additionally, keep things simple and beautiful in your website.  Take time to improve your graphics, colors,and fonts on your website and blog. Let your website look professional and appealing to your target audience. As you build the website and improve on it,you might find that online students who access this site will start seeking for your services. Which can give you more reasons to go solo.
SIGN UP NOW and Receive our FREE 14-day Online ESL Mentoring Series
Set some time to market yourself every week
You should set aside some time every week to market yourself. Think of this as an investment in your business. You need to invest some time and effort to advertise your services. You can do it on social media, on your website, or using word of mouth. Whichever means you use, you should be dedicated to this putting your time and effort into it. It might take a while for the results to show but when the marketing bears fruit, you will not have a reason to keep working at VIP KID due to the number of clients you will get.
Videos are very appealing to most people and unlike a blog or another marketing strategy it is visual and people can see what you actually do in class. However, making videos is not easy as you have to think of the content, get the recording right, add graphics and edit your videos to suit your potential clients. However, you have to think of this as another investment in your business. Record such videos and post them online or share them with friends and members of different groups and seek their opinion on it. The videos should be helpful. You can talk about ways online ESL learners can improve their English or you can share learning methods that you feel can be great for a particular group of online ESL students. Videos can even help you create a YouTube channel where you will get numerous followers and potential online learners.
Learn a little bit of your target online ESL student's language
You can take some time off teaching and learn the language of your target audience. You can learn the basics and use this to your advantage. You can even market yourself using this language. This will put you at an advantage compared to other online teachers. It creates trust, as the online ESL students will see you are interested in their culture and their language. In addition, some online students might take this to mean you are a great language teacher. So learn the language, speak it and even write it if you can. This will help you get clients faster and you will be at an advantage compared to other online teachers.
Treat your current students as your brand ambassadors
As an online teacher, you have probably taught many students on teaching platforms such as VIP KID, and Magic Ears among others. If you have plans to get paid to teach English online by independent learners, you need to treat your current students as your brand ambassadors. It is obvious that you need to treat them well but you can also get their contacts and keep in touch with them. Further, if it possible tell them openly that you have plans to start a solo career and it would give you pleasure if they would recommend you to their friends. It is not a sin to talk about your business and most likely, if the online students enjoyed being taught by you, they will be more than happy to recommend you. Do not forget to thank them if they recommend you to others and always keep in touch with them.
In conclusion, taking some few hours off from you busy teaching schedule on online ESL teaching platforms such as VIP KID to boost your prospects of going solo is important. Look at this as an investment in yourself and your business. Such an investment will help you to be ready when clients start streaming in. so, start today and prepare yourself to go solo.
P. S.You do need "some" teaching experience of course to succeed, but The Online ESL Mentoring Program will give you the support you need to succeed.
It doesn't matter if you have taught for 20 years or just starting out. This is a great opportunity to analyze what you're doing in the classroom.
The Online ESL Mentoring Program is designed to support teachers throughout their ESL career.
Online ESL Mentoring Program: A Tried-and-True System that will build a tribe of loyal students so you can be the "Go-To" Guy or Gal at your school
______________________________________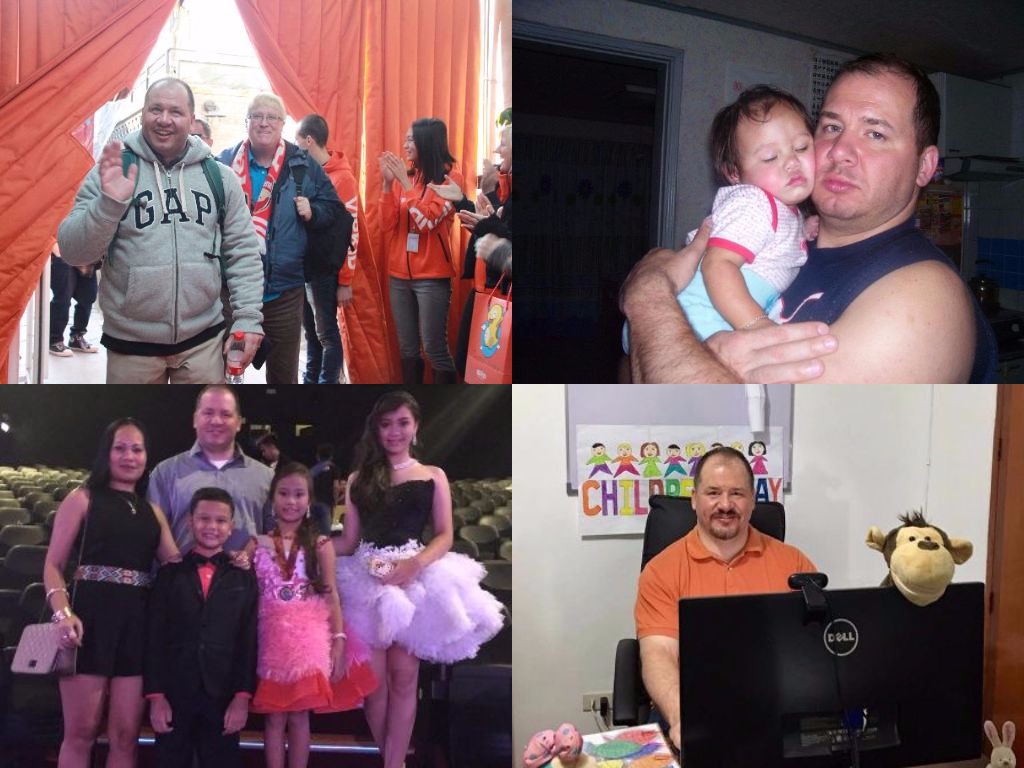 Hi! I'm Daniel DiDio. I have over 10 years experience. I've been teaching ESL online to kids since 2015.
I've traveled all over the world teaching ESL: South Korea, Myanmar, Saud Arabia, and the Philippines.
I'm also the founder of Teach ESL Online Anywhere that helps teachers find Online ESL Jobs.
My success includes winning the Most Popular Teacher Award with VIPKID. I have taught over 13,000 Online ESL Classes to kids from home.
I mentor teachers so they can become successful teaching ESL online. I get so excited when a teacher makes the changes to become a successful online ESL teacher.
If you want to follow in my footsteps and other successful teachers I've helped, enroll in The Online ESL Mentoring Program.
You can read more about me.