The internet has opened many doors for people to earn from anywhere in the globe. One of the ways you can earn a full time or side income is through teaching English to ESL online students. Before looking at a few online teaching platforms where you can teach English to children. Below are a few requirements that most of these platforms will need you to have:
SIGN UP NOW and Receive our FREE 14-day Online ESL Mentoring Series
You must be a native English speaker or a near native speaker
Some platforms will ask for a university degree or you should be currently pursuing your degree
Some platforms will require that you have a TEFL certificate
Some platforms will require that you be from a first language English nations such as Canada or the United States
You should have a good internet connection, a headphone or microphone, a webcam and a quiet place where you can conduct your lessons
In most of the online teaching platforms, you need not have any previous experience teaching ESL online lessons. However, if you have had experience-teaching children in a traditional classroom then it is to your advantage, as you will have experience planning lessons and dealing with children. Another thing that you might need is to be enthusiastic and passionate about the job since this will affect the way you teach children.
There are many online teaching platforms but if you are looking to teach ESL online to children, you will need to look for a reputable ESL platform. Below are a few reputable and popular ESL platforms where you can teach children.
This is a great option if you want to teach English to Chinese children. The platform is known to connect Chinese students to online ESL teachers. You will have an easy time teaching using this ESL platform as the lessons are already planned for you. The platform will also help you mark tests and deal with the children parents.
You will also be able to set your schedule such that you can work as much or as little as you want. The platform also has an online community of teachers and an ESL platform where you can interact with other VIPKID staff and there is always help available in case you are stuck with the lessons or anything to do with teaching ESL online.You can earn a decent income from this company since they pay up to $22 per hour although there are other bonuses and incentives such as holiday and seasonal bonuses.
SIGN UP NOW and Receive our FREE 14-day Online ESL Mentoring Series
This online ESL platform is great for teaching kids as everything is well planned for you.Additionally, you only teach children from China no adults or teenagers. Thus, if you are looking forward to teach children then this online ESL platform is the ideal place to start.  VIPKID will look for the students, prepare the lessons such that all you have to do is show up, and have a positive attitude while teaching. This is a great platform to start if you are just starting out as you can gain some experience-teaching children as you plan to venture out on your own.
QKids another online ESL interactive platform that connects English teachers to young ESL learners between the ages of 5 to 12 years.It is based in Xiamen China. The ESL platform has well prepared lessons that last 30 minutes long. In each lesson, the teacher is paired with one to four ESL students. The online ESL platform allows you to teach from a minimum of six hours to a maximum of 19 hours every week. As an online ESL teacher, you also get to choose the time of day you would prefer teaching from early mornings to late evenings.
The ESL platform uses an interactive online software, which is user friendly for the teachers and the learners. The platform has prepared lesson guides and learning objectives that guide you as a teacher. The online ESL curriculum is also developed and there are tools that make it easier for you to teach the children. Since all the ESL lessons and sections are already set up, all you have to do is guide online ESL students through the modules.
This platform also has training for online ESL teachers.The training involves an online teacher who will guide you on how to use the software and answer any questions you might have. The training also involves another training section with an instructor. The instructor acts as the student and allows you to teach and give feedback before you engage in a real class with actual students. This training is especially useful to a new teacher since you will get to practice on how the platform works and you get to ask questions before you embark on teaching real students.
This platform for online ESL teachers also has ongoing support as each teacher is connected with a ESL coach who is ready to guide you and give you feedback. Further, a training platform is in-built into the system. Teachers use this section for development and for reference.
These two ESL online teaching platforms can be a great place to start if you are just venturing out in the ESL online teaching field.  The above platforms have their own limitations. For instance, you only teach using the lessons provided. Additionally, since most of these companies are found in Asia, which means difference in time, is an issue for most online ESL teachers residing in other parts of the world. The pay too is limited as you can only get what the company is offering you. You need to venture out on your own once you gain some online teaching experience. Being an independent teacher gives you much more flexibility in terms of how you teach your students, your schedule and even the pay you get. Most ESL online teachers confess that being an independent teacher is so much more fulfilling than working for such ESL platforms.
P. S.You do need "some" teaching experience of course to succeed, but The Online ESL Mentoring Program will give you the support you need to succeed.
It doesn't matter if you have taught for 20 years or just starting out. This is a great opportunity to analyze what you're doing in the classroom.
The Online ESL Mentoring Program is designed to support teachers throughout their ESL career.
Online ESL Mentoring Program: A Tried-and-True System that will build a tribe of loyal students so you can be the "Go-To" Guy or Gal at your school
______________________________________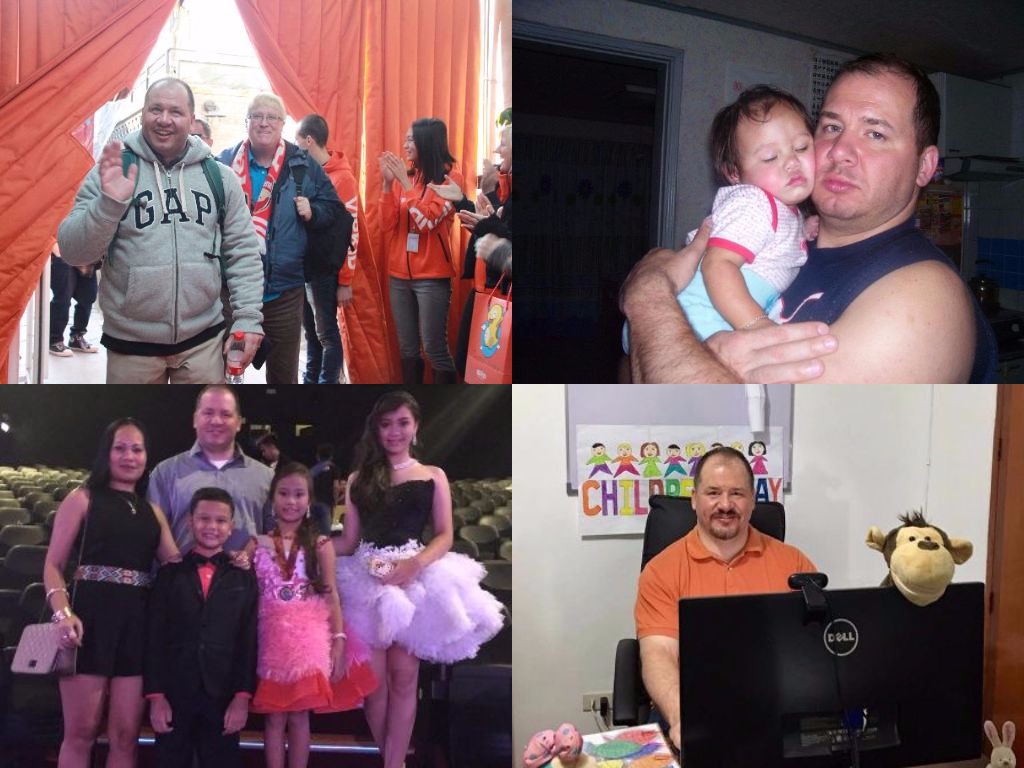 Hi! I'm Daniel DiDio. I have over 10 years experience. I've been teaching ESL online to kids since 2015.
I've traveled all over the world teaching ESL: South Korea, Myanmar, Saud Arabia, and the Philippines.
I'm also the founder of Teach ESL Online Anywhere that helps teachers find Online ESL Jobs.
My success includes winning the Most Popular Teacher Award with VIPKID. I have taught over 13,000 Online ESL Classes to kids from home.
I mentor teachers so they can become successful teaching ESL online. I get so excited when a teacher makes the changes to become a successful online ESL teacher.
If you want to follow in my footsteps and other successful teachers I've helped, enroll in The Online ESL Mentoring Program.
You can read more about me.