Most online ESL teachers will confess that they spend too much time worrying on how to teach ESL online and planning on the techniques they are going to use teaching their ESL online learners. Others stick to the same ideas and teaching methodsthey have been using since they started teaching. However, your online students are more likely to respond positively if you come up with new creativetechniques rather than using the same old methods.
Creativity while teaching ESL students online is very important. Youronline students are likely to have different abilities and you need to come up with ways that can meet theirESL learning needs. Additionally, as much as online learners like teachers who are patient and who can explain things well, they are bound to love your online ESL lessons more if they have elements of fun and surprises. So how do you ensure that your online ESL students are able to learn without you having to worry about the teaching techniques? The below methods will help you achieve this.
SIGN UP NOW and Receive our FREE 14-day Online ESL Mentoring Series
Try to have fun when teaching by avoiding routine teaching techniques
Sometimes you will notice that you are slipping to the old methods of teaching especially if you have taught ESL online students for a number of years or if you have a number of online students. You might notice that you are spending the same hours exactly the same way every day. This will neither be fun for you nor for your online students. If you are not having fun teaching, then do not be surprised if your online ESL students are not having fun either. Make an effort to try out new methods of teaching, take risks and make mistakes as you go along.  You will have a much better time teaching if you teach in ways that are fun to you. Ensure you and your online student enjoy the moment.
Show you online ESL students that you care
Understand that your online ESL students could be having a difficult time learning a new language. Additionally, they will often have more classes to deal with.  You will need to reassure them and put yourself in their shoes. Be genuinelyconcerned aboutthings they are struggling with and ensure youhave fun when teaching and teach them using methods that are likely to meet each of the student's needs. Let loose and show you care about youronlinestudents. Do not worry too much about sacrificing your authority. Studies show that authority often stems from the fact that a teacher shows that hecares about his students. Make your online studentslaugh and evenlaugh at your online student's jokes. Make teaching ESL online not just something you do for routinebut also something you do for fun.
Be part of the class projects
You need to step down to your online ESL student'slevel and participate in activities that you give to your online students. Bring your own materials in class f you had asked your online students to gathersome materials for a particular lesson. Additionally, if you give them a project to complete try to do it too and show your online students your progress.  If it is a new skill you want your online students to learn, modelling will motivate them and they will be more self confidence that they can do it too just like you did. Your students are likely to be more engaged in the tasks you give them because you are also willing to participate.
SIGN UP NOW and Receive our FREE 14-day Online ESL Mentoring Series
Converse rather than lecture
Most of the online ESL teachers make learning passive such that they are often the ones talking as the student listen.  However, we encourage that you make your ESL teaching active. Engage your online student in a casual conversation like you would talk to a good friend. Exchange ideas with your onlinestudents. Do not just ask questions and let your students respond but share different ideas and talk about a given topic like youwould talk to as friend. This will make the student more engage and they are bound to remember the conversation even after the lesson.
It is important to acknowledge that your online ESL learners have other interests and priorities. Try to express interest in other things that yourESL students do. Learn about other things as well so that you bring to class more than just the knowledge of English. You can take up an artistic hobby such as learning how to play a certain kind of musical instrument. You can also learn more about your online student culture or native language.  You can use the things you learn in your teaching. For instance, you can learn a Chinese song and use this song while teaching your Chinese students.  In addition,integrating the playing of a musical instrument is another great way to motivate your online learners and help them to process the English language.
Collect new teaching ideas and methods
You do not have to use one online ESL teaching method with all your online students. Online ESL learners are different and you will find thatthere are those who embrace visuals while others will prefer audio methods of online English learning. Have different methods that you can use with the different online students.  Collect and organize teaching ideas in a way that willmake it easy to use them or try them out with different students. For example, you can have visuals, intonations, non-verbal and verbal cues at your fingertips when teaching the English language to your online students. This can be extremely helpful when you teach different online students as you can try any of these methods to see what works best with each student.
In conclusion, teaching ESL students online does not have to be boring. You do not need to prepare yourself in the use of just one or two teaching techniques as online students have diverse learning needs and abilities. There are far better ways you can ensure your online students learn without the need to use a few teaching techniques as demonstrated in this article. We hope the above pointers alleviate your worries on how to teach online and the techniques you will need to use while teaching your ESL online students.
P. S.You do need "some" teaching experience of course to succeed, but The Online ESL Mentoring Program will give you the support you need to succeed.
It doesn't matter if you have taught for 20 years or just starting out. This is a great opportunity to analyze what you're doing in the classroom.
The Online ESL Mentoring Program is designed to support teachers throughout their ESL career.
Online ESL Mentoring Program: A Tried-and-True System that will build a tribe of loyal students so you can be the "Go-To" Guy or Gal at your school
______________________________________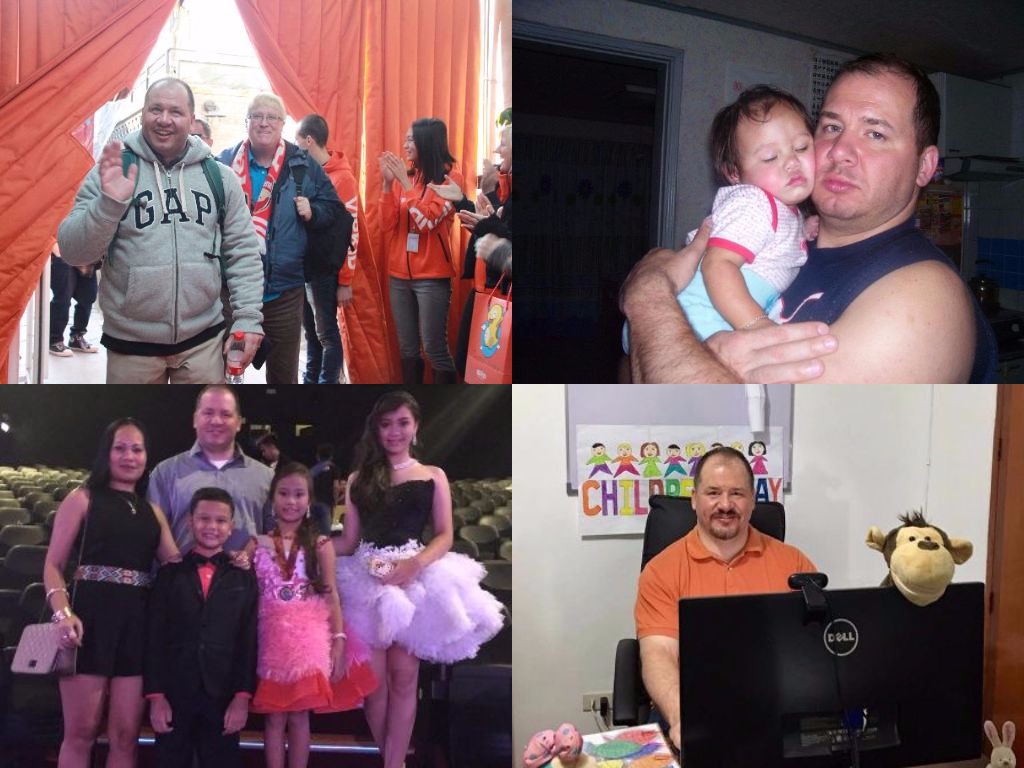 Hi! I'm Daniel DiDio. I have over 10 years experience. I've been teaching ESL online to kids since 2015.
I've traveled all over the world teaching ESL: South Korea, Myanmar, Saud Arabia, and the Philippines.
I'm also the founder of Teach ESL Online Anywhere that helps teachers find Online ESL Jobs.
My success includes winning the Most Popular Teacher Award with VIPKID. I have taught over 13,000 Online ESL Classes to kids from home.
I mentor teachers so they can become successful teaching ESL online. I get so excited when a teacher makes the changes to become a successful online ESL teacher.
If you want to follow in my footsteps and other successful teachers I've helped, enroll in The Online ESL Mentoring Program.
You can read more about me.