Most teachers who start as online ESL teachers for other online ESL platforms do so with a dream of going solo. Others have a dream of teaching ESL online on a full time basis. Every ESL online teacher does dream of quitting from working for a known company to going solo. Working as an online independent ESL teacher allows you to teach ESL online from anywhere, to work your own hours, work with your schedule, and be your own boss. However, most online ESL teachers are reluctant to take the leap of faith and go solo. This article is written to help online ESL teachers be confident enough to go solo. It looks at a few reasons why the best time to go independent is now.
SIGN UP NOW and Receive our FREE 14-day Online ESL Mentoring Series
There are many opportunities for growth
Today unlike before there are many international students looking to learn English online. Thus, the prospects of finding online ESL students are high. Additionally, most of these students are looking for personalized ESL lessons where they can learn English in line with their needs. As an independent online ESL teacher, you have an advantage of offering a personalized experience as you can tailor the online ESL lessons according to each student's needs. You should personalize each student learning experience from your first communication with the ESL student. Letting them know that you individualize every learning experience according to their needs. This option is often unavailable in language schools as the lessons and ESL curriculum is already made for all the students. However, as a solo ESL online teacher you should take advantage of this to find new students who are looking for individualized learning.
It is a learning experience
Most of the online ESL teachers are afraid to go solo because they feel they are not ready. They are afraid it is too soon to go independent. They are afraid they are not ready or that they will fail. However, there is no time you will ever feel ready to start off your independent journey as an online ESL teacher. Most of the teachers who have gone solo will confess that they are always learning new ways to improve their careers. Most of these teachers start with a blog or a website where they are able to write their methods of teaching or new things they have learnt as online ESL teachers. Most of the teachers also go to each ESL lesson with an open mind and let the lessons take their own course. Although it is important to have a plan and keep in mind certain things that will be covered for each lesson, learners and teachers can take control of the lessons. Most online ESL learners will prefer this than having a rigid way of having things done.
SIGN UP NOW and Receive our FREE 14-day Online ESL Mentoring Series
There are numerous resources for independent online ESL teachers
This is another reason why as an online ESL teachers you should go solo now. There are many resources both online and offline where teachers can get information on what works and what doesn't. For instance, there are many ESL online blogs started by teachers who have been successful in their ESL online independent teaching journey. Such sites offer information on how to start the independent journey. Some of them have information on where a teacher who is just starting out can get students. Such sites can be of great help to teachers who are afraid to venture out.
Additionally, there are other resources including social media groups for ESL teachers and many groups that meet physically in different towns for ESL teachers. Such groups are very helpful and many teachers have found their first students from such groups. Teachers in the group are able to refer new students to new teachers in case they are overwhelmed. Such groups also offer support system for online ESL teachers who are just starting out. Teachers can ask questions and even get resources on best practices and ways they can develop themselves as they start on their solo journeys.
More students are embracing the online way of learning
In the past, some of the most successful teachers had to travel to China or other countries to get jobs to teach ESL students. However, today this has changed. Most ESL online learners are open to learning online and many like the idea. This means that for an independent online teacher you have a better chance of getting students to teach ESL online. Technology has allowed online learning to be a great way to learn. Students are thrilled that they can learn from the comfort of their homes at their own time. This has also allowed teachers to teach from anywhere in the world without the need to seek for travel visas or to travel to countries where such jobs exist. It is a great time for online teachers as the prospect of getting online ESL learners is very high. Thus, you should not shy away from starting your online independent ESL career.
Starting your independent ESL career allows you to teach ESL online from anywhere. However, it can seem like a daunting undertaking. You might be scared that you won't get new students or you might be wondering where to start. However, this article just shows that there are numerous resources available to guide you on how to start. Additionally, you do not need many resources to start and you can learn as you go along. There are also numerous students looking for online ESL teachers who can offer them personalized lessons. Therefore, there could never be a better time to start your solo career than right now.
P. S.You do need "some" teaching experience of course to succeed, but The Online ESL Mentoring Program will give you the support you need to succeed.
It doesn't matter if you have taught for 20 years or just starting out. This is a great opportunity to analyze what you're doing in the classroom.
The Online ESL Mentoring Program is designed to support teachers throughout their ESL career.
Online ESL Mentoring Program: A Tried-and-True System that will build a tribe of loyal students so you can be the "Go-To" Guy or Gal at your school
______________________________________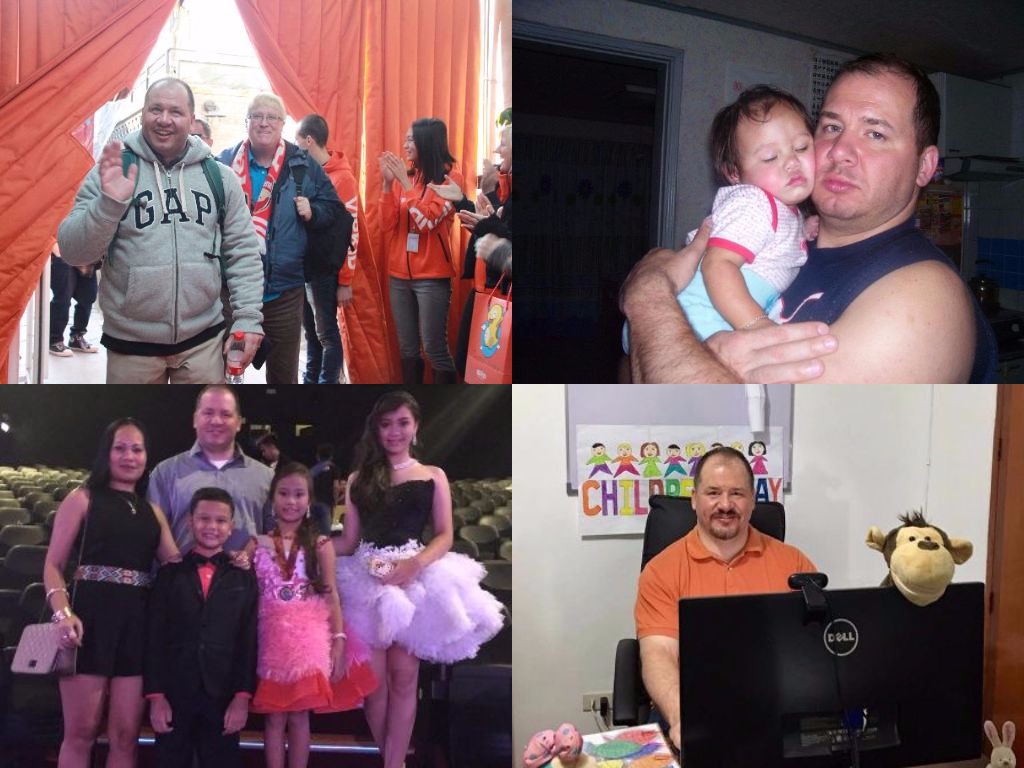 Hi! I'm Daniel DiDio. I have over 10 years experience. I've been teaching ESL online to kids since 2015.
I've traveled all over the world teaching ESL: South Korea, Myanmar, Saud Arabia, and the Philippines.
I'm also the founder of Teach ESL Online Anywhere that helps teachers find Online ESL Jobs.
My success includes winning the Most Popular Teacher Award with VIPKID. I have taught over 13,000 Online ESL Classes to kids from home.
I mentor teachers so they can become successful teaching ESL online. I get so excited when a teacher makes the changes to become a successful online ESL teacher.
If you want to follow in my footsteps and other successful teachers I've helped, enroll in The Online ESL Mentoring Program.
You can read more about me.