Companies such as VIPKID, Go Fluent, Magic Ears are wonderful places to start when you want to get virtual ESL teaching jobs. However, we all know that being your own boss can be a great way to be in control of your online ESL career when you go solo. There are many benefits of doing this and below are just a few reasons why you should consider reducing your schedule with such companies and go solo.
As an independent ESL online teacher you will get to choose the hours you want to teach. You get to choose when to teach and when not to teach. When working for most online ESL teaching platforms such as VIPKID you might find that the time differences means you have to wake up early in the morning or late at night to teach. Most of these companies are located in Asia and the time differences will mean you have to sacrifice a few hours of sleep.
SIGN UP NOW and Receive our FREE 14-day Online ESL Mentoring Series
Additionally, most of these companies that offer virtual ESL teaching jobs will require you to work during holidays or even on weekends. Some of them do not recognize some of the American holidays such as Christmas and you might find yourself working on such days. However all this changes when you become an independent online ESL teacher. You will be the one planning your schedule and working hours such that you will get time to be with family and friends during those important holidays.
This is another reason that should prompt you to go solo. The potential of getting well-paying ESL students is very high when you are an independent ESL teacher. This is because you can set your rates according to what others are charging or in line with your experience. The only deductions you will pay are the sending changes say from PayPal, your advertising costs and taxes. However, when you are working for a company such as Magic Ears, the rates are already set and it doesn't matter whether the online ESL student is paying a lot of money for the lessons, you only get your cut. The company you work for and the hours worked limit your rates. However, going solo allows you to earn so much more.
You get to choose the online ESL students you will work with
As an independent online ESL teacher, you get to choose whom to work with. You will have an opportunity to work with online ESL students that fit your teaching criteria. For instance, maybe you prefer teaching children to adults. As an independent ESL teacher, you can choose young ESL learners to adults or maybe you have experience-teaching children with special needs. As an independent online ESL teacher, you can choose to only have such students in your class. However, when working for online language companies you have no choice on who you work with. The firm chooses the students you are paired with and you have to be content with their characters, needs and teach them.
SIGN UP NOW and Receive our FREE 14-day Online ESL Mentoring Series
You get to choose your style of teaching
For most online ESL teaching companies they already have a prepared curriculum and lessons for each class. This means you have to teach within the given curriculum and lessons. Even if you feel that a certain learning technique will work best with a given student, you might be limited on how to use it. Additionally, some of the companies already have tests to gauge the students learning and they provide the tools for teaching ESL online. All this limits the way you teach your online students.
However, as an independent online ESL teacher, you can choose the tools to use and how to teach your students. You can personalize the lessons such that they meet the needs of each student. You do not have to follow a rigid online ESL curriculum. You can bend the rules in line with the student needs. This also helps you to know the best methods of learning that work with certain kinds of online ESL learners. For instance, you might find that some students prefer online games to props when learning English vocabularies. Other times you might find that a student loves current events and you might give such a student examples using what he loves which can see him learn English better. Going solo allows you to use the methods and tools that you feel works best for a student.
Your solo online ESL teaching career becomes your business and as an independent ESL teacher, you get to be in charge of your business. You will make your own decisions and no one will limit you on how much you can grow. Going solos helps you to advance your business such that even when you wake up early in the morning to teach you will know it is your business that you are growing. You also get to make decisions in line with how you will help your online ESL teaching business grow.  For instance, you might choose to start a blog or advertise your services. Whatever you choose to do it will be encouraging to know you are helping your online ESL business grow. However, this is not true when it comes to working for online ESL teaching companies such as DaDaABC since you are working under someone and you have to work within the set rules.
In conclusion, going solo gives you many benefits compared to getting virtual ESL teaching jobs from known company such as Magic ears or VIPKID. You get to make your own schedules and there is the possibility of making a lot of money compared to working under someone. Further, going solo allows you to choose the students to work with while giving you an opportunity to make your own online ESL curriculum and lessons.
P. S.You do need "some" teaching experience of course to succeed, but The Online ESL Mentoring Program will give you the support you need to succeed.
It doesn't matter if you have taught for 20 years or just starting out. This is a great opportunity to analyze what you're doing in the classroom.
The Online ESL Mentoring Program is designed to support teachers throughout their ESL career.
Online ESL Mentoring Program: A Tried-and-True System that will build a tribe of loyal students so you can be the "Go-To" Guy or Gal at your school
______________________________________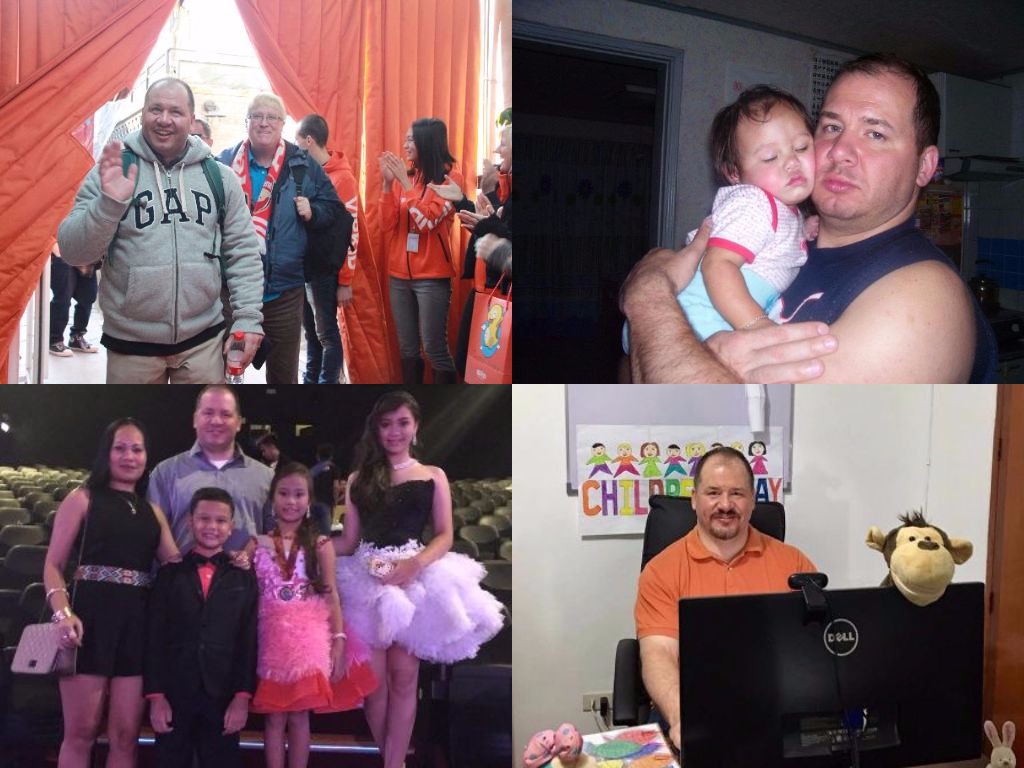 Hi! I'm Daniel DiDio. I have over 10 years experience. I've been teaching ESL online to kids since 2015.
I've traveled all over the world teaching ESL: South Korea, Myanmar, Saud Arabia, and the Philippines.
I'm also the founder of Teach ESL Online Anywhere that helps teachers find Online ESL Jobs.
My success includes winning the Most Popular Teacher Award with VIPKID. I have taught over 13,000 Online ESL Classes to kids from home.
I mentor teachers so they can become successful teaching ESL online. I get so excited when a teacher makes the changes to become a successful online ESL teacher.
If you want to follow in my footsteps and other successful teachers I've helped, enroll in The Online ESL Mentoring Program.
You can read more about me.