Companies such as VIPKID, Verbal, Planet, DaDaABC, Go Fluent, and Magic Ears are great places to start if you want to gain some online ESL experience or build your ESL reputation as a great ESL online teacher. However, we all know that you can make so much more and be in control of your Online ESL career when you go solo. If you are ready to take the bold step of going solo as an online ESL teacher, below are some tips that will make this process less intimidating.
Start by Marketing Yourself as an Online ESL Expert
A well-known way of marketing yourself to attract interest from potential clients is to have a well-maintained website with a frequently updated blog. You can list your experiences and have a few testimonials on the ESL blog or website.  Experience is a great way to gain the trust of new clients so do not be afraid to make this part of your new website.
However, if you are a new online ESL teacher you might struggle in this area since you might not have any tangible experience, which can make finding ESL online teaching jobs difficult. Nevertheless, you can write lesson plans and other teaching resources that can be accessed by potential clients on your blog.  Part of the website also needs to have your contacts where potential clients can get you.
If you are not in a position to come up with a website or a blog there are other platforms you can use to market your skills. Upwork and BuddySchool are options where you can list your experience and skills. Social media platforms such as Facebook groups with ESL students is just another option where you can find people who require your services.
SIGN UP NOW and Receive our FREE 14-day Online ESL Mentoring

Series
A well-updated and solid LinkedIn profile can also help you connect with others in need of your services. Providing a description of your services, a short bio and providing your clients with competitive rates can increase your chances of getting online ESL students when you choose to market yourself. Additionally, do not underestimate the power of word of mouth.  Clients who enjoyed being taught by you can recommend you to others. Thus, always strive to do a good job wherever you get a client.
Finding an Online ESL Job
Even after marketing your skills, you might not be lucky in finding a client. Thankfully, there are ESL job boards that exist online. These boards are frequently updated with new job postings from employers and hopefully, you might find a job here. Some of them include:
TEFL.com – This job board is updated daily and chances of finding a list of employers looking for an online ESL teacher is high.
ESL Jobs World – This online site gives you a chance to upload your CV and after, you can apply for multiple jobs using a very simple application process.
Dave's ESL café – This site has many job posting due to the low rates it charges employers who seek to post for jobs. Thus, the like hood of you finding a job that matches your skills is quite high
TeachLingo – This job board application process is easy. The site gives you a chance to upload your CV and a video to your profile. You can then apply for the jobs available
ESL Jobs – This site has a lower number of jobs compared to the others but the site is updated regularly and you might just find a great opportunity.
Teach ESL Online Anywhere – This site has over 170 online ESL jobs.
SIGN UP NOW and Receive our FREE 14-day Online ESL Mentoring

Series
Other sites such as SkimaTalk and Cafetalk allow you to use your own lessons and set your own rates. When applying for a job at any of these sites, remember to check the time zones as these jobs are from all over the world and you will need a job that matches or is close to your time zone.
Another way you can find a job is to cold pitching to potential clients. You can target online schools websites or colleges and send them your CV and an email expressing interest. If they have job opportunities, they might call you for an interview and you can be hired.
Choose the right equipment
As an online ESL teacher, you have a myriad of online platforms you can use to teach and communicate with your students. Platforms such as Skype, Google Hangouts, Zoom, and many others are all great options you can use to teach your online students. However, it is important to have an idea of whom your students will be and what your lessons will entail. For instance, you might have students who prefer to use Skype as it is popular or because the student already has a Skype account. Such students might feel offended when you start using another platform. Always strive to meet your client's needs.
You might also choose to have your own virtual classroom for your students. ESLPlatform is a great platform for online ESL teachers looking to go solo. You control the shots, not Skype or Zoom. Plus over time they will integrate the changes you need to grow with your students.
SIGN UP NOW and Receive our FREE 14-day Online ESL Mentoring

Series
You also need to have other equipment such as a reliable and high-speed internet connection, a personal computer and a headset or a microphone, to reduce noise and increase clarity when offering your lessons.  After choosing the right resources, look for a quiet place with minimal background noise and you can start teaching.
Network and Keep Learning
Teaching ESL students online can get lonely especially if you are teaching from home. However, the internet has numerous opportunities for you to network with other online ESL teachers like you. Social media sites such as Facebook have great online ESL groups and pages where you get to share ideas and challenges of teaching ESL students online as an independent teacher. You can also find numerous materials and resources on ESL teaching the internet. There are great ESL websites that you can access and blog articles written by experienced teachers who have had success in teaching ESL students independently. These resources make your journey of going solo much easier. The internet provides you with vast opportunities to connect with other teachers and to keep on learning.
In conclusion, going solo in your career as an online ESL teacher does not have to be scary or difficult.  The provided resources and tips can help you develop, teach, and connect with potential online ESL students.
P. S.You do need "some" teaching experience of course to succeed, but my Online ESL Courses will give you the support you need to succeed.
It doesn't matter if you have taught for 20 years or just starting out. This is a great opportunity to analyze what you're doing in the classroom & Go Solo
My Online ESL Mentoring Programs are designed to support teachers throughout their ESL career.
My Online ESL Programs: A Tried-and-True System that will build a tribe of loyal students so you can be the "Go-To" Guy or Gal at your school or Going Solo
______________________________________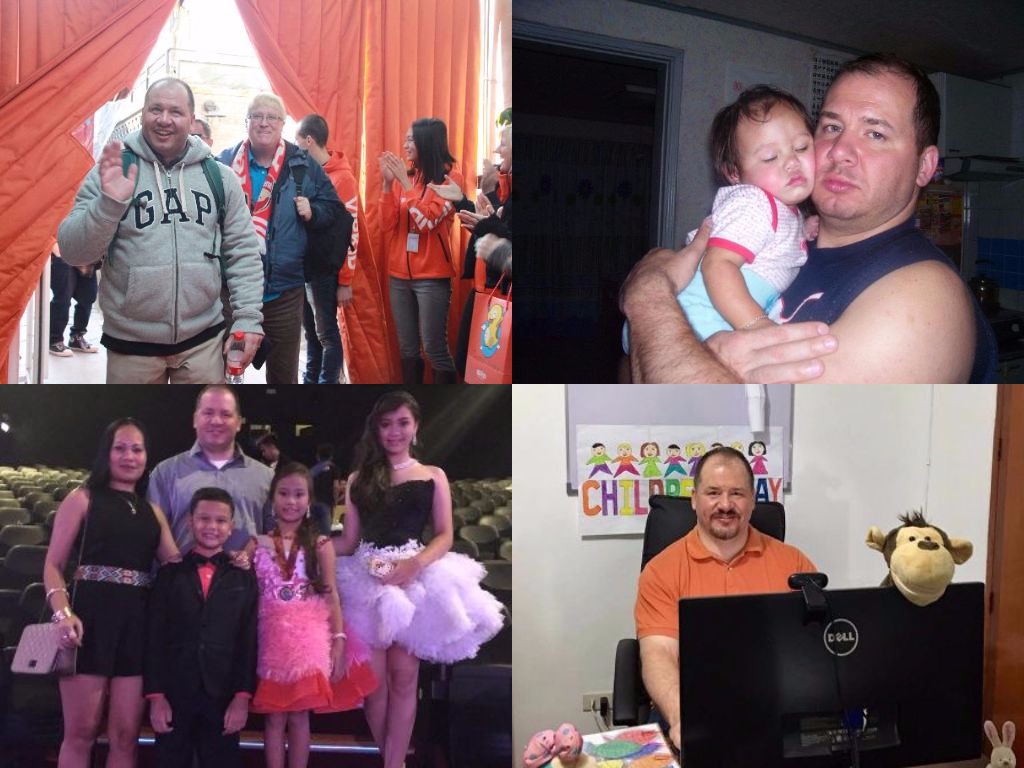 Hi! I'm Daniel DiDio. I have over 10 years experience. I've been teaching ESL online to kids since 2015.
I've traveled all over the world teaching ESL: South Korea, Myanmar, Saud Arabia, and the Philippines.
I'm also the founder of Teach ESL Online Anywhere that helps teachers find Online ESL Jobs.
My success includes winning the Most Popular Teacher Award with VIPKID. I have taught over 17,000 Online ESL Classes to kids from home.
I mentor teachers so they can become successful teaching ESL online. I get so excited when a teacher makes the changes to become a successful online ESL teacher.
If you want to follow in my footsteps and other successful teachers I've helped, enroll in My Online ESL Programs.
You can read more about me.